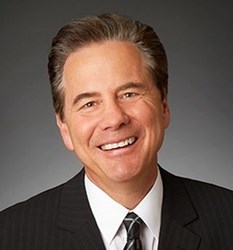 Los Angeles, CA (PRWEB) September 10, 2013
Four recent dog bite incidents have caused concern among locals in the city of Rosemount, Minnesota, according to a new report from the Star Tribune. The victims include a community service officer, a mail carrier, another dog, and a 4-year-old child. None of the victims was seriously injured, but all of the dog owners have been cited. Noted dog attack lawyer Jeff Nadrich, of Nadrich & Cohen LLP, recently weighed in on the story.
According to Nadrich, "It's not uncommon for dog bites to spike during the summer months, but that isn't going to get the owners off the hook. Minnesota law is very clear on this issue, and Minnesota Statute 347.22 very clear states that 'If a dog, without provocation, attacks or injures any person who is acting peaceably in any place where the person may lawfully be, the owner of the dog is liable in damages to the person so attacked or injured to the full amount of the injury sustained.'"
"This type of statute is known as strict liability, and we have a very similar statute here in my home state of California, and in the majority of U.S. states. Anyone who has been bitten by a dog should first seek medical attention, and then contact a dog bite lawyer right away. Due to the difficulties of evidence gathering and the various statutes of limitations, these situations need to be assessed in a timely manner, so swift action is key."
According to the Star Tribune report, the story is making headlines because this dog bite trend is unprecedented in the area. "This many this close together is unusual," Rosemount Police Chief Eric Werner told reporters. "The point here is that dogs are an important part of our life. They're our family members. They're our companions...However, there are safety risks in owning animals."
About Nadrich & Cohen: Jeffrey Nadrich is a dog bite attorney with Nadrich & Cohen, a California based law firm with offices in 18 locations across the state. Nadrich & Cohen handles all types of wrongful death and serious injury accident cases, and victims are encouraged to call 1-800-718-4658 for a free consultation with a Nadrich & Cohen attorney.
Sources:
Star Tribune: Series of Dog Bites Cause Concern in Rosemount; September 3, 2013
Minnesota Office of the Revisor of Statutes: 2012 Minnesota Statutes