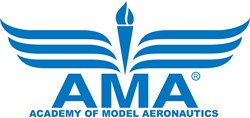 Muncie, IN (PRWEB) September 06, 2013
Yesterday, September 5, 2013, at approximately 3:30 p.m. EDT, the Academy of Model Aeronautics (AMA) lost one of its members in a fatal accident involving an electric-powered RC helicopter.
Roman Pirozek Jr., 19, of Queens, New York, was flying at Calvert Vaux Park in Brooklyn in an area set aside for model flying. Roman reportedly lost control of his RC helicopter and was struck by his own model aircraft. Roman was an accomplished and experienced RC helicopter enthusiast.
AMA and the entire aeromodeling community are deeply saddened by the news of this tragic and extremely unusual accident. Our hearts and prayers go out to the Pirozek family, friends, and fellow modelers who loved and admired him.
The Academy will be working with the local AMA chartered club, the Seaview Rotary Wings, and local authorities to get a better understanding of the circumstances surrounding this heartbreaking accident.
Plans for services and a remembrance for Roman have not yet been determined.
# # #