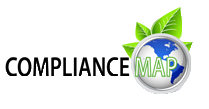 From a single dashboard, the Compliance Map allows users to graphically visualise the extent of regulatory obligations & filter the latest news in regulatory changes.
(PRWEB) September 09, 2013
Compliance Map, a regulatory compliance knowledge base and toolset has officially launched offering a tailored view of global directives and regulations impacting organisations and industry. The tiered service provides leverage for managers and engineers to tackle regulations ranging from environmental compliance (Conflict Minerals, RoHS, REACH) to Safety, Energy and Wireless standards & Certifications.
From a single dashboard, the Compliance Map allows users to graphically visualise the extent of regulatory obligations, filter the latest news of regulation changes/upcoming directives and gain a deeper understanding of standards and legislation impacting their organisation.
The aim of Compliance Map is to provide a primary defence in tackling business and legal obligations by first organising and prioritising directives of concern and then leveraging a comprehensive suite of enterprise level tools to collect, manage and distribute compliance information.
In announcing the release of Compliance Map, the Managing Director said, "Our ambition is to provide a real world solution to help simplify the problem of managing compliance tasks and obligations. We believe incredible value and cost savings can be had by introducing a streamlined, fast and efficient set of compliance tools to assist the undertaking of managing & tracking directives and process changes. Our solution and tiered approach has been tailored for organisations of all sizes."
Compliance Map is offered in 3 editions. The Standard Edition is a free to use service allowing users access to the interactive map and knowledge base section. Corporate Edition provides access to a comprehensive Compliance Calendar, multi-user access, integrations, Data Collection reporting and Compliance Process Management to easily build compliance cases for new product introductions. Enterprise Edition offers a complete, holistic approach to compliance management, with end-to-end management of supplier data collection, compliance flag/verdict rollups and customer data reporting. The Enterprise Edition can be hosted by The Compliance Map or internally within the user's organisation and can interface to all known ERPs (e.g. PTC, Oracle, SAP, etc.).
Compliance Map Standard is a free to use service with the Corporate edition available for $150 per month. For more information about the Enterprise Edition, please contact info(at)thecompliancemap(dot)com or call (800) 450-2403 for a demonstration. To register, please log onto http://www.thecompliancemap.com/Account/Register.
About The Compliance Map
Headquartered in California with offices near Oxford, UK, The Compliance Map are a team of regulatory compliance experts specialising in consulting, business process re-engineering and information systems implementation. Their 20+ years expertise in the arena of environmental compliance has been fed into the software solution offering, creating a singular approach to managing obligations businesses face in today's regulatory climate.