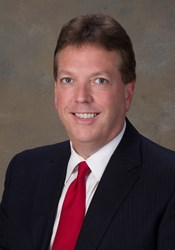 Every little bit helps. And if the crowd is willing to help, teachers can have better tools to teach our children.
Tampa, FL (PRWEB) September 10, 2013
Crowdfunding expert Kendall Almerico, CEO of crowd funding website ClickStartMe, commented on recent news stories that teachers have turned to crowdfunding websites to purchase school supplies for their classrooms. Almerico notes that teachers' use of crowd funding shows another efficient facet of the online fundraising phenomenon that has become a $2.8 Billion global industry.
"I read that teachers in Philadelphia schools are looking to crowd-funding for school supplies no longer budgeted, as our nation's school districts continue to experience budget deficits," said crowdfunding expert Kendall Almerico. "Teachers say their budgets for school supplies each year is around $100 and that does not cover the cost of necessary supplies. So, many are turning to crowdfunding so they do not have to come out of pocket."
Crowd-funding expert Almerico notes that the teachers otherwise will have to pay for necessary supplies out of their own paychecks. "Crowdfunding can offset some of those costs by allowing teachers to crowd fund everything from scissors to musical instruments," says crowdfunding expert Kendall Almerico. "With crowd-funding on a site like ClickStartMe, teachers can list specific supplies they need and anyone can donate small amount to help them." Almerico noted that teachers have crowdfunded various supplies from writing notebooks to crayons paper and pencils.
"Every little bit helps," Almerico says. "And if the crowd is willing to help, teachers can have better tools to teach our children."
About Kendall Almerico
Crowdfunding expert Kendall Almerico is the CEO of ClickStartMe, the crowd funding site that provides individuals and businesses with an easy-to-use website to raise funds through online crowd-funding. Almerico is a nationally recognized crowdfunding expert and has been interviewed internationally on the topic, appeared on national talk radio programs discussing crowdfunding, and has been quoted in major news sources including the New York Daily News. Almerico is available for interviews and speaking engagements by contacting media at clickstartme.com or by calling 813.410.4658.
Source:
http://www.dailylocal.com/article/20130902/NEWS03/130909947/philly-teachers-turn-to-crowd-funding-for-supplies