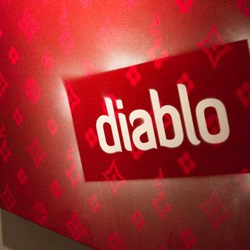 The key is that we aren't growing just for the sake of growing. We are growing with a purpose and doing something we all love and enjoy
Denver, Colorado (PRWEB) September 10, 2013
Diablo Media, a Denver based performance marketing firm, announces that it has been recognized by the Inc. 5000 for the second year in a row. The 2013 Inc. 5000 is a prestigious list of the fastest growing companies in the U.S. ranked by percentage revenue growth between 2009 and 2012. To qualify, companies must have generated at least $100,000 in revenue in 2009, and at least $2 million in revenue in 2012. They also must be privately held, for profit, based in the U.S., and independent.
Diablo Media came in at No. 2357, with a 154 percent three-year growth rate. Of the top 100 Colorado companies that were recognized, Diablo ranked 72nd. Additionally, only 15 Colorado Advertising & Marketing companies were recognized, in which Diablo took 8th.
With transparency becoming ever more important, high-quality marketing campaigns and customer acquisition keep paving a profitable path for Diablo Media, a performance marketing firm focused on driving sustainable growth for its partners.
"The key is that we aren't growing just for the sake of growing. We are growing with a purpose and doing something we all love and enjoy," said Ben Smith, CEO of Diablo Media. "We go above and beyond to make our partners successful. We push from all sides of our business every day. Whether it's retention, acquisition, product development, or brand strategy, we are always hungry. And I think that's something special we have here at Diablo Media."
The Inc. 5000 is an effort to showcase growing companies that are making America proud by providing jobs to young professionals, pioneering their industry, and stimulating the economy.
About Diablo Media
Established in 2006, Diablo Media is a performance marketing firm headquartered in Denver, Colorado. Specializing in cost-per-action, lead generation, and customer acquisition, they excel in customizing sustained growth campaigns for their business partners and robust affiliate network. Having experienced growth every year, Diablo Media continues to be a driving force and pioneer within their industry.
For more information about Diablo Media, visit DiabloMedia.com, or find us on Twitter at @diablomedia.