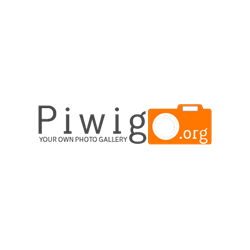 ITX Design customers can simply download and install the software by visiting the Piwigo hosting page on the ITX Design website
Miami, FL (PRWEB) September 09, 2013
Late Monday afternoon, ITX Design management announced the upcoming integration of Piwigo hosting options for all existing (and incoming) customers. CEO Doug Davis made the announcement shortly after the close of business on 9/9/13 in anticipation of extreme demand for the offer of complimentary installation before the end of the month.
Piwigo is an open-source photo-gallery software written in PHP, that functions seamlessly with a MySQL database. ITX Design customers can simply download and install the software by visiting the Piwigo hosting page on the ITX Design website.
Piwigo with ITX Design has many useful basic features such as tags, calendar and notification system. It can be customized by downloading and installing extensions which can also be found on the ITX Design website. Piwigo offers some very useful plugins and plenty of versatile templates. ITX Design plans to offer the service to any and all clients with installation at no additional cost.
ITX Design also offers several premium Piwigo themes to choose from at no additional cost. They are one of the most respected hosting companies in North America, and now offer the very best in Piwigo solutions for small business owners with the need to integrate a sophisticated photo gallery on their company website. When customers host their website with ITX Design, they guarantee that it will run smoothly without any complications with 99.99% uptime.
ITX Design has provided tens of thousands of satisfied customers over the years with the most reliable and affordable hosting solutions, and Piwigo makes a fine addition to the growing arsenal of digital products and services offered by ITX Design.
ITX Design management completely understands that small business owners demand high levels of reliable and competent support to get the most out of their website, and the staff at ITX Design are proud to be considered one of the top rated hosting companies in the business.
ITX Design is an established web hosting and domain registration provider based out of Fredericksburg, Virginia providing dedicated servers, shared web hosting, and domain registration for small businesses including server hosting, WordPress hosting, reseller hosting and much more.
For more information or to speak with a qualified customer support representative, simply call 1-866-577-1442, or visit ITX Design today.