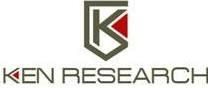 The US alcoholic beverages market to reach USD 252.5 billion by 2017
Delhi, India (PRWEB) September 12, 2013
Ken Research has published in the report 'The US Alcoholic Beverages Market Outlook to 2017 - Revenues to be Driven by Low Calorie and Flavored Beverages' the revenues from the US alcoholic beverages market are expected to expand to USD 252.5 billion in 2017, growing with a CAGR of 3.6% from 2012 to 2017. The highest contribution to this growth is expected to come from the spirits and wines segment, which will grow at a CAGR of 4.3% and 4.2% respectively.
Imported beer's market share in the US beer market was 13.2% in 2012, having witnessed a growth of 1.2% over the previous year. Major imported beer brands in 2012 included Corona Extra, Heineken, Modelo Especial and others. Corona dominated the imported beer market with a 27.1% market share. The US beer market is a concentrated market with AB-InBev and MillerCoors commanding 65% of the US beer market revenues in 2012
The US cordial and liqueurs market expanded to 50.5 million gallons in 2012 with a growth rate of 5% over the previous year in terms of volume. The market witnessed a growth rate of 4.5% in 2012, growing from USD 8.2 billion in 2011 to USD 8.5 billion in 2012 in revenue terms.
Key Topics Covered:
1. US Alcoholic Beverages Market Size By Revenue and Volume
2. Market Segmentation

By Product (Beer, Spirits and Wine)
By On-Premise and Off-Premise Consumption
3. The US Beer Market

Market Size By Revenue and Volume
Market Segmentation
By On-Premise & Off-Premise Consumption
By Types of Beer (Light, Imported, Premium, Super Premium, Popular Price, Ice, Malt)
By Package Mix (Can, Bottles, Draught Beer and Others)
By Geography: Top Ten Beer Consuming States
Market Share of Major Players in the US Beer Market
Market Share of Major Beer Brands in the US
Trends and Developments
Future Outlook and Projections
4. The US Spirits Market

Market Size By Revenue and Volume
Market Segmentation
By Product: Whiskey, Vodka, Rum, Cordials & Liqueurs and Other Spirits (Gin, Brandy, Cognac, Tequila and Others)
Market Share of Major Spirits Brands - Whiskey, Vodka, Rum, Cordials & Liqueurs and Other Spirits (Gin, Brandy, Cognac, Tequila and Others)
Trends and Developments
Future Outlook and Projections
5. The US Wine Market

Market size By Revenue and Volume
Market Segmentation
By Product: Table Wine, Dessert Wine and Champagne
By Geography: Top Ten Wine Consuming States
Market Share of Major Wineries
Market Share of Major Wine Brands
Trends and Developments
Future Outlook and Projections
6. Import and Export of Alcoholic Beverages and Major Destinations Involved
7. Trends and Development, Future Opportunities and Projections , Macro Economic and Industry Factors
Browse full report:
http://www.kenresearch.com/agriculture-food--beverages/beverages/us-alcoholic-beverages-research-report/397-104.html
Other Reports on Beverage Industry:
Indian Non-Alcoholic Beverages Market Outlook to 2015 - Rising Health Consciousness among Consumers
Indian Alcoholic Beverages Market Outlook to 2016 - Evolving Consumer Preference and Government Regulations