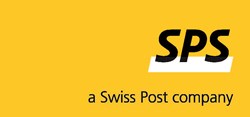 New York, New York (PRWEB) September 10, 2013
Further to the announcement made on May 16, 2013, Swiss Post has now completed the acquisition of Pitney Bowes' UK and Ireland Management Services Business. This acquisition strengthens the international market presence of Swiss Post Solutions, the Swiss Post Group unit specializing in document management, digitization solutions and business process outsourcing. As part of the transaction, Swiss Post Solutions is now the provider of these services for a list of blue-chip clients based in the UK and the Republic of Ireland from Pitney Bowes.
With this purchase, Swiss Post Solutions, which has been operating in the region since 2002, has become the largest provider of document management services in the UK and the Republic of Ireland. In addition to acquiring a blue-chip client list to complement the existing client portfolio, Swiss Post Solutions has taken over a number of facilities including a secure mail-screening center and a document processing and production center, enhancing its service delivery capability.
"With this acquisition we further strengthen our market position in the Mailroom and Document Management area. Through the synergies created, we will increase our profitability in one of our core markets, and this will allow us to invest even more in innovative solutions to bridge the gap between physical and electronic information management", said Frank Marthaler, CEO SPS.
"Our North American clients and prospects continually look for global outsourcing solutions, and this completion further enables our growth by allowing us to meet their demands," said Dan Moscatiello, CEO of SPS North America.
About Swiss Post Solutions
SPS is a leading provider of solutions for the outsourcing of strategic business processes and offers comprehensive services in document management. SPS' 6,500 employees serve business clients in the areas of insurance, banking, telecommunications, media, retail, energy supply and travel & transportation. Part of the Swiss Post group, SPS is headquartered in Zurich (Switzerland) with an active presence in all important international economic regions.
SPS North America offers a comprehensive suite of business process outsourcing solutions and document management services including the transformation of key business applications from paper to digital documents enabling improved workflow and driving enhanced efficiencies. In the field of outsourced office services, SPS North America provides mailroom management, managed print services, reprographic services, IT helpdesk support, front office and reception services. The company has offices in New York City (HQ), Los Angeles, San Francisco, Chicago, Washington DC and Toronto, and operates secure document processing centers in Long Island City and Toronto.