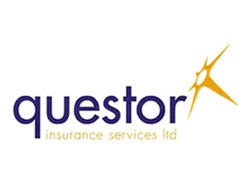 New car technologies are revolutionising our time on the road and it's good news that drivers can save both money and the environment by hiring an electric vehicle in Orlando.
UK (PRWEB UK) 10 September 2013
Vehicle hire excess and travel insurance specialist Questor Insurance looks at the launch of a scheme in Orlando, Florida, which aims to create a "seamlessly positive experience" for visitors to the area renting an electric vehicle.
The Drive Electric Orlando (DEO) initiative* will work to ensure that electric vehicles are on offer at a number of rental agencies, while helping to ensure that charging stations are readily available at hotels, theme parks and other key landmarks on the tourist trail.
The project also aims to offer electric rental cars at competitive prices, with the Nissan Leaf with GPS as standard available for as little as $30 a day.
Visitors who rent one of 15 Nissan Leaf cars from Enterprise Rent-A-Car in Orlando will also be able to power up their vehicles free at any one of the 300 charging stations available in the area.
The Peabody Orlando and Renaissance Orlando are amongst 25 hotels in the area that have charging stations, while charging stations are also available at locations such as the Orlando Convention Center.
As an added bonus electric car renters will also be able to use clear security lanes when exiting the local airport.
Robbie Diamond, the president and CEO of the Washington, D.C.-based Electrification Coalition, which has worked with a number of partners to co-ordinate the programme, said:
"This is a first of its kind. This is groundbreaking.
"Our hope is that it's a revolutionary project — once we get people in the car, we're confident that the technology will sell itself."
While the US recently placed 51st**in a ranking of the most expensive countries to buy a gallon of gas, with the world economy making a slow but gradual recovery visitors to Florida will welcome the news that they can save on the cost of gas altogether by hiring an electric car.
Florida attracts millions of visitors each year, many of which are keen to see Orlando attractions including Disney World and SeaWorld.
Commenting, Questor Insurance CEO Andrew Lawrence, said: "New car technologies are revolutionising our time on the road and it's good news that drivers can save both money and the environment by hiring an electric vehicle in Orlando.
"However, to make even further savings drivers should remember to take out car hire excess insurance in advance of their trip."
Buy your car hire excess insurance at Questor Insurance today.
Questor Insurance's 'Be Holiday Savvy' campaign is running from June to September and will provide travellers with a wealth of handy hints and tips to make the process of planning and executing their foreign holiday that much smoother.
Sources
*http://www.greencarreports.com/news/1086738_new-effort-electric-car-rentals-and-charging-for-orlando-florida
**http://www.bloomberg.com/visual-data/gas-prices/20132:United%20States:USD:g
About Questor Insurance Services Limited
We are an independent privately owned insurance intermediary that is authorised and regulated by the Financial Conduct Authority. Questor Insurance designs and distributes niche insurance products for global markets at the same time providing great customer service via a dedicated in-house team.
Our mission is to provide our clients with the best niche insurance products and client service. We do this by designing our own insurance products, building our own software and by providing detailed and ongoing training to our staff.
We pride ourselves on providing the personal touch to our customers, you can telephone, email or make contact through our Live Chat application. Whichever way you make contact with us you will always find that our staff are ready to go the extra mile to assist.
Questor Insurance also supports its customers through the claim process. We have access to the Underwriter's claim systems so that we can provide our customers with updates on their claim and we meet with the claim handlers regularly to discuss servicing issues. We are also in the process of developing what will be an industry-leading claims platform to streamline the claims process even further to the benefit of our customers.
Questor Insurance currently offers insurance in three product classes, Vehicle Hire Excess, Travel Insurance and Excess Protection.
We started trading in August 2007 having received our authorisation from the Financial Conduct Authority's predecessor in July 2007. We are a dynamic innovative business with committed staff which translates into a great business. Our products are supplied retail to this website and wholesale to other sites.