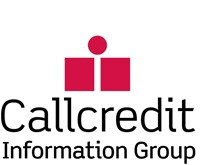 The scorecard assesses the individual's overall commitments, including their income as well as an evaluation of their secured assets
(PRWEB UK) 16 September 2013
Debt purchasers, Merligen Investments, have chosen Callcredit Information Group to develop and build a bespoke litigation scorecard to gain greater insight into customer's affordability and propensity to pay.
With extensive debt purchase experience, Merligen specialise in debt collection for a number of sectors including utilities, home shopping and financial services. Callcredit have supplied Merligen with a unique scorecard which combines key elements of an individual's credit file to deliver a comprehensive picture of the individual's credit position and ability to pay.
The information provided by the scorecard will allow Merligen to make more informed decisions centred on a customer's ability to pay and will form an integral part of the collection process. The scorecard assesses the individual's overall commitments, including their income as well as an evaluation of their secured assets. By understanding these factors Merligen are able to determine the most suitable and appropriate collection strategy in order to recover the debt.
Simon Jones, Managing Director, Merligen Investments Limited commented, "Having worked with Callcredit for a number of years we know the power of their data and how their litigation scores perform. The decision to partner with Callcredit to build and deploy a litigation scorecard was easy as we have the confidence and experience that it will deliver the results we want. Merligen Investments are Specialists in our field, the scorecard and the data allows us to realise the potential of our assets and ensure a focused approach to each individual account based on their credit profile."
Alistair Kay, Senior Business Development Manager, Callcredit added, "Household incomes remain tight and there is increasing regulatory attention within the collections sector. Our litigation scorecard will enable Merligen to assess a customer's income and affordability on an on-going basis ensuring that the optimum collections strategy for each account is deployed. Importantly, it identifies those customers who might be over-committed or stretched which help to ensure that a customer is not committed to repayment plans they cannot afford."