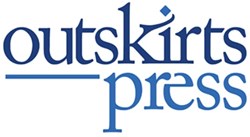 The Denver-based self-publishing and book marketing company is inviting fans of its Facebook community to submit family recipes and cooking tips for free publication in the first Outskirts Press Facebook Holiday Recipe Book
Denver, CO (PRWEB) September 10, 2013
The Holiday Recipe Book brings Outskirts Press' Facebook community together to experience the joy of publishing with Outskirts Press first-hand, while benefiting a great cause along the way. The Denver-based self-publishing and book marketing company is inviting fans of its Facebook community to submit family recipes and cooking tips for free publication in the first Outskirts Press Facebook Holiday Recipe Book, now through September 30, 2013.
Getting published in the Holiday Recipe Book is simple: Fans can post their submission as a Note in Facebook and tag the Outskirts Press Facebook Page (http://www.facebook.com/outskirtspress) in the Note. The submissions with the highest number of "Likes" will be considered for inclusion in the 2013 Holiday Recipe Book. Submissions can be any recipe, family recipe or cooking tip, including appetizers, main courses, side dishes, desserts or more.
The profits from this community-involved event will provide much-needed funding to a worthy cause. Outskirts Press Facebook fans will have an opportunity to vote on which charity will receive the proceeds from the sale of the 2013 Holiday Recipe Book.
"We wanted to bring our Facebook community together for a fun event this holiday season, and with the proceeds being donated to a charity selected by our community, this an event that keeps on giving!" said Outskirts Press Executive Vice President Kelly Schuknecht. "We look forward to publishing this new collection from our Facebook Fans."
For full details about submitting work for the Holiday Recipe Book, visit: http://ow.ly/oE8T9
About Outskirts Press, Inc.: Outskirts Press offers high-quality, full-service self-publishing and book marketing services for writers and professionals who are seeking a cost-effective, fast, and flexible way to publish and distribute their books worldwide while retaining 100% of their rights, 100% of their profits, and 100% of the creative control. http://www.outskirtspress.com.