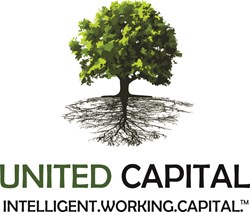 (PRWEB) September 13, 2013
United Capital Funding Corp., the leading provider of professional Accounts Receivable based funding and credit management solutions in the United States, announced today that Mark S. Mandula, Managing Partner, will speak in Warsaw, Poland on September 19th at the 4th International Factoring Congress.
"I am honored to be able to participate in this important event that brings together the world's leaders in the Factoring Industry," said Mark Mandula, Managing Partner of United Capital Funding. The Congress organized by the Polish Factors Association includes speakers and delegates from Poland, Germany, Spain, Russia, Belgium, Italy, Turkey, The United States and the United Kingdom. Mandula's presentations will discuss opportunities for specialized finance companies to profitably utilize Digital Marketing channels in their business development efforts.
About United Capital Funding Corporation
United Capital Funding Corp. (http://www.ucfunding.com) is the leading professional Accounts Receivable funding, and AR management services based firm in the United States today. Providing solutions with Intelligent.Working.Capital since 1997, United has successfully provided funding of nearly $2 billion to entrepreneurial firms with annual revenue from startup stage to over $50 Million. United is headquartered in the Tampa Bay area, and also has regional office in Nashville. Additional information on the specialized business financial services provided by United, including factoring, Accounts Receivable management, and working capital are available online at their website: http://www.ucfunding.com