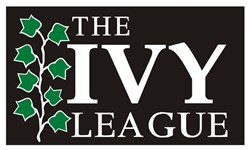 "Not everyone who starts training at Crazy 88 wants to be professional fighter or World Champion but they all benefit from our goal-oriented supportive culture. Nicole is proof of that." - Julius Park
Baltimore, MD (PRWEB) September 13, 2013
Long time Crazy 88 student Nicole Blanchette will be attending Columbia University this fall to pursue her graduates in Psychology.
Nicole Blanchette, a graduate of the University of Maryland is now on her way to becoming an Ivy League student after accepting admission to the Columbia University to study Counseling Psychology.
Nicole started at Crazy 88 just about three years ago back in 2010, initially looking to change up her workout routine. Little did she know that the simple choice to walk through the doors of Crazy 88 would change her life in such a huge way.
During her time spent at Crazy 88, Nicole dabbled in just about everything possible, which includes Muay Thai, Brazilian Jiu-Jitsu to even helping out at the school. Nicole was the first woman from Crazy 88 to fight in Muay Thai. To add to the accomplishment, she was outweighed by twenty pounds. In Jiu-Jitsu, Nicole reached the rank of a phase three white belt. There are 3 phases before a student achieves the rank of a blue belt at Crazy 88.
Going forward to school and talking about her time spent at Crazy 88 Nicole stated "I never have been and never will be a Jiu Jitsu World Champion. That is not my dream. Yet the core of what makes my teammates so extraordinary has been instilled in me during the last 3 years and is expressed in the way of me achieving my equivalent 'Jiu Jitsu World Champion Dream' by pursuing my Masters at Columbia in New York City. If you have ever trained here you already know the service you have done for yourself, I don't need to tell you that. They are personal to each of us yet it's all the same - positive personal change. If you allowed yourself to walk away, go back - it's never too late. I am grateful for each person I have met at Crazy 88 who has impacted my life in a positive capacity. I don't need to name names, you each know who you are. And hopefully I have done the same for a few."
Head Coach Julius Park said, "Not everyone who starts training at Crazy 88 wants to be professional fighter or World Champion but they all benefit from our goal-oriented supportive culture. Nicole is proof of that."
For more information on Crazy 88, which has 3 locations throughout the Baltimore area, be sure to check out the website at http://www.Crazy88bjj.com and or call 443-283-1450.