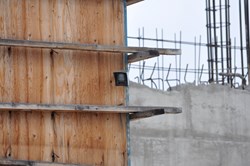 Just as our clients want to ensure their staff go home safely at the end of the day, we felt the safety of our staff here warranted putting a stop to these burglaries.
Estevan, Saskatchewan (PRWEB) September 16, 2013
The prosperity associated with growing economic activity along the Bakken Formation has turned booming businesses on the oilpatch into attractive targets for thieves, according to recent reports (footnotes 1,2). Having seen the fence to his compound breached twice by thieves looking for copper, Scott Schoff, President of Power Tech Industries Ltd, a Weyburn electrical contractor, figured it was time to adopt SecurTek Videofied.
"Our company has grown significantly since 2007. Much of this expansion has occurred because of the need for electrical contracting services on the Oil Patch. Just as our clients want to ensure their staff go home safely at the end of the day, we felt the safety of our staff here warranted putting a stop to these burglaries.
Schoff asked the local experts at HawkEye Security to come up with an affordable custom solution. HawkEye installed a SecurTek Videofied system featuring wireless, event-triggered cameras that automatically send 10-second video clips of any breach to a SecurTek monitoring station, allowing instant alarm verification by police.
"When the police is notified that there is a thief on location, and it's backed by video evidence, there is a much greater likelyhood of a police response leading to an arrest on the spot," notes HawkEye Security's Scott McLeod, a SecurTek Authorized Dealer.
"When you have criminal opportunists who will tamper with any piece of equipment that might hold copper wire so they can make a few bucks, regardless of the risks to others, the need to have the right protection is an imperative."
A sentiment echoed by more and more HawkEye Security customers, who like Power Tech Industries' Scott Schoff have seen a shift in perception when it comes to safety readiness over the years:
"This is why we employ a Safety Administrator in our operation. Requirements in terms of safety standards and training have evolved significantly on the Oil Patch, to the point where industry suppliers like us have evolved as well. For us, this evolution has meant thinking of ourselves more as 'safety administrators'. Integrating a SecurTek Videofied system to our safety and security practices simply flows from that equation."
About SecurTek:
SecurTek is a leading provider of monitoring solutions and event related information services through an extensive dealer network and strategic partnerships, for 70,000 customers across Canada. A subsidiary of SaskTel Telecommunications, SecurTek earned the Five Diamond Certification for providing superior monitoring service in the North American security industry, awarded by the US-based Central Station Alarm Association (CSAA). SecurTek monitoring stations are Underwriters' Laboratories of Canada (ULC) certified, meaning SecurTek meets or exceeds the highest industry standards with regards to call overflow, staffing requirements, response procedures, computer systems and backup power systems. SecurTek offer burglary, commercial, fire, environmental, medical, video, access control and residential monitoring services.
Footnotes:
1. Western Investor, May 2013
2. The Globe and Mail, April 7, 2013