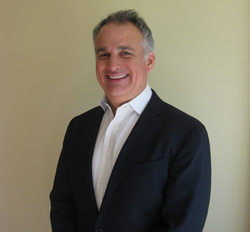 Bellevue, WA (PRWEB) September 12, 2013
Tipbit, the company that is revolutionizing email, announced today the launch of its smart mailbox app exclusively for iPhone and iPod touch. Tipbit boosts on-the-go productivity with smart mobile email that gives users what they need to respond now: immediate access to related information. By employing an innovative gravitational search technology, Tipbit creates rich, instant connections between email messages and related people, meetings and data.
"Email is the first app you check in the morning and the last app you view before going to bed. It's the lifeblood of business," said Gordon Mangione, Tipbit founder and CEO. "Today, more email is opened on mobile devices than on desktops, yet we are still stuck in the 'read and respond later at our desk' paradigm. With our unique approach to context and gravitational search which lets us know and respond now, Tipbit is the email app for the next decade."
Tipbit is more than just a new mail app; it's a smart inbox poised to disrupt the mobile email space. Tipbit combines gravitational search and a new user experience to create contextual intelligencethat automatically connects messages with related content. From within Tipbit, the user can access background info from previous emails, related documents from the user's personal cloud, people profiles from social networks and even web search. Users simply tap or swipe for insights, decisions and action. Tipbit's rich context gives users the power to reply quickly and efficiently to email, rather than waiting until they're back at a desktop machine.
Tipbit is designed for busy people on the go and supports the broadest range of email services. The app includes support for ActiveSync for Exchange and IMAP services such as Gmail and Yahoo. The Tipbit app is available for free from the App Store on iPhone and iPod touch or at http://itunes.apple.com/app/id685038041 .
Tipbit is the 2013 winner of the SxSW V2Venture competition in the mobile and table technologies category. For more information please visit https://www.tipbit.com and follow Tipbit on Facebook and Twitter.