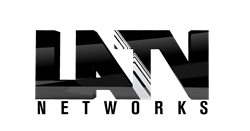 Los Angeles, CA (PRWEB) September 12, 2013
LATV, the original national, bi-cultural entertainment network is proud to announce the participation of Eugenio Derbez in the launch of this season's all new and improved En La Zona.
Derbez, director and star of the current box office hit Instructions Not Included, is one of today's biggest crossover Latino stars. His success in both English and Spanish language television and film has made him one of the most marketable Latino performers in the entertainment industry.
Watch for Derbez's brand of sketch comedy in the first episode of this season's ELZ.
LATV's flagship show En La Zona, or ELZ, offers up a hot new look and bold new style. Hosted by Super Estrella FM's Keven Ramirez, ELZ is an entertainment news/talk show that offers an engaging and fresh take on the world of pop culture. ELZ premiers Thursday, September 12th, and airs every following Thursday, at 6:00 PM PST/9:00 PM EST.
About LATV:
LATV is the only remaining Latino-owned TV network in the Hispanic television space. Its programming primarily targets U.S.-born Latinos and the coveted bi-cultural 18-49 Latino demographic, with content that features a combination of originally produced shows as well as licensed content that has never before been seen in the U.S.
LATV's fully-owned subsidiary, American Latino Syndication, produces and distributes "American Latino" and "LatiNation," two award-winning, Latino-themed TV programs that are broadcast on general market stations in over 100 cities nationwide. For more information, please go to http://www.LATV.com
Media Contact:
Melina Rodriguez
mrodriguez(at)latv(dot)com
Office: 310.943.5288 x 622