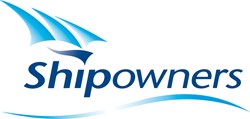 We chose assystSaaS from Axios Systems as it was the only solution that would fully meet our needs and came highly recommended
London, UK (PRWEB UK) 12 September 2013
Axios Systems, a leading provider of IT Service Management (ITSM) software, has secured a deal to provide a SaaS ITSM solution to the Shipowner's Club. The Shipowners' Club is a marine liability insurer offering Protection & Insurance, Legal Assistance and Defence cover and associated insurance to small and specialist vessel owners across the world.
Shipowners were looking for a mature solution that was fast to deploy, with minimum disruption to their users, and which would provide maximum Return on Investment. They opted for an assystSaaS deployment with a regular payment schedule to keep administration and overheads to a minimum whist rolling out a solution that would satisfy the growing demands of their customers.
Mark Hamblin, Application Services Manager, from the Shipowners Club, said "We chose assystSaaS from Axios Systems as it was the only solution that would fully meet our needs and came highly recommended. This solution allows us to keep full ownership of our data whilst removing the cost and complexity of security, backups, implementation and upgrades".
Shipowners deployed assyst using a 10 day quick start guide and support from expert Axios consultants. They are rolling out assystSaaS to business users and will be implementing Incident, Problem and Change Management as well as CMDB and Asset Management. They will also take advantage of the Digital Dashboards for easy reporting and using assystMobile functionality to give users access anywhere, anytime.
Tasos Symeonides, CEO at Axios Systems, said, "We are delighted that Shipowners Club have chosen our award winning ITSM solution, assyst, and are working with them to develop a mature solution based around their specific needs, to deliver value to their business."
About Axios Systems
For more than 25 years, Axios Systems has been committed to innovation by providing rapid deployment of SaaS and on-premise IT Service Management (ITSM) software. With teams in 22 locations globally and over 1,000 successful customer deployments, Axios is a worldwide leader in ITSM solutions.
Axios's ITSM software, assyst, is purpose-built, designed to transform IT departments from technology-focused cost centers into profitable business-focused customer service teams.
An out-of-the-box solution, assyst enables faster, less costly delivery and support of IT services better than any other enterprise-class ITSM solution, allowing our clients to offer unparalleled multichannel support.
For more information, please visit our website at http://www.axiossystems.com
Press Contact: pr(at)axiossystems(dot)com