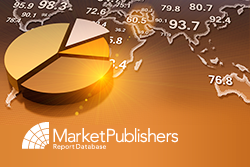 London, UK (PRWEB) September 12, 2013
Recently, cancer treatment has witnessed considerable breakthroughs in terms of the development of innovative drug products. The success in clinical research in this therapeutic area and growth in investments are attributed to positive clinical data and regulatory approvals, expanding partnerships and mergers and acquisitions (M&A) activity.
Some companies that have already scored a success in the development of novel technology platforms and drugs to treat relapsed and refractory multiple myeloma (RRMM), are expected to follow a similar scenario to unfold in the treatment of recurrent/refractory MDS (RR-MDS, High-Risk MDS) and AML (relapsed/ refractory AML, R/R AML).
Insightful research report "Treating Refractory Hematological Malignancies – Myelodysplastic Syndromes (MDS) and Acute Myeloid Leukemia (AML): Emerging Therapeutics" worked out by MP Advisors has been recently published by Market Publishers Ltd.
Report Details:
Title: Treating Refractory Hematological Malignancies – Myelodysplastic Syndromes (MDS) and Acute Myeloid Leukemia (AML): Emerging Therapeutics
Published: August, 2013
Pages: 37
Price: US$ 2,500.00
http://marketpublishers.com/report/company_reports/treating-refractory-hematological-malignancies-v-myelodysplastic-syndromes-mds-n-acute-myeloid-leukemia-aml-emerging-therapeutics.html
The report offers an insightful overview of the approved therapies for MDS and AML, discusses the unmet needs as well as limitations of the current standard of care (SOC) for relapsed and refractory patients. The study examines commercial opportunities in purchasing the therapy area, evaluates the competitive pressure in the sphere; makes up a comprehensive list of drugs (both early-stage and late-stage) in the clinic, and also uncovers data on their mechanism of action and companies developing them; besides profiling the leading companies. The report presents a review of the recent mergers and acquisitions in the area; covers products available for in-licensing; discusses the major trends and issues related to the therapeutic area.
Report Scope:

Insightful overview of the disease and a detailed discussion of the unmet needs.
Vital information on the drugs in pipeline including mechanism of action (MoA) and clinical stage of development.
Review of the key milestones.
Data on the launch timeline and commercial opportunity of late-stage pipeline (RR MDS and RR AML).
Extensive overview of the mergers and acquisitions and licensing deals over the past five years.
Evaluation of the in-licensing and/or mergers and acquisitions opportunity.
Description of the competitive scenario and detailed profiles of companies, including their clinical drug data, milestones and valuation.
More insightful research reports by MP Advisors can be found at http://marketpublishers.com/members/mpadvisors/info.html.
About Us:
MarketPublishers.com is a multilingual hypermarket offering a rich collection of comprehensive studies on various markets, sectors, industries, companies, etc. We perform professional services aimed to equip our clients with high-quality research products and support critical decision-making.