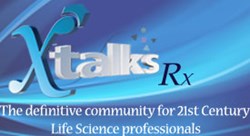 Toronto, Canada (PRWEB) September 13, 2013
Early planning of your marketing authorization strategy is crucial to the development of a comprehensive dossier filing and to avoiding potential delays or refusal to file down the line.
While achieving global marketing authorization approval is one of the end goals of the product development process, many companies don't start considering their marketing application strategy until well into their Phase III program, losing out on opportunities to save time and help ensure accuracy downstream.
Common challenges and pitfalls that companies face as a result of gaps in planning their marketing authorization strategy early on may include a failure to understand global, regional, and local requirements for filing or a suboptimal presentation and analysis of data.
In this webinar, esteemed biostatistics and regulatory affairs professionals will share their insights on how to plan ahead, avoid costly delays and deal with quality issues. More specifically, speakers will cover how to: interpret the best landscape for a particular dossier; assessing the history of the compound; conduct a gap or SWOT analysis of the dossier, in addition to other key considerations
For more information about this event or to register, visit: http://xtalks.com/global-marketing-authorization.ashx.
Xtalks, powered by Honeycomb Worldwide Inc., is a leading provider of educational webinars to the global Life Sciences community. Every year thousands of industry practitioners turn to Xtalks for access to quality content. Xtalks helps Life Science professionals stay current with industry developments, trends and regulations. Xtalks webinars also provide perspectives on key issues from top industry thought leaders and service providers.
To learn more about Xtalks, visit http://xtalks.com/ContactUs.ashx.
Contact:
Karen Lim (416) 977-6555 ext 227
clientservices(at)xtalks(dot)com