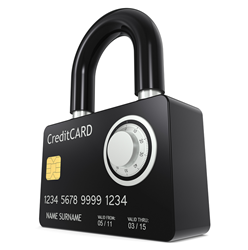 Download PCI Policy examples today from pcipolicyportal.com.
Santa Monica, CA (PRWEB) September 14, 2013
PCI policy examples are available for immediate download from the PCI DSS compliance specialists at pcipolicyportal.com. The industry leading PCI Policies Packets contain all essential documentation for helping businesses meet compliance in an efficient and cost-effective manner. Since 2009, pcipolicyportal.com has helped merchants and service providers all throughout North America – and the globe – in developing industry leading, high-quality PCI DSS specific information security policies and procedures. Don't spend hundreds of hours arduously developing and writing PCI policies, trust the experts at pcipolicyportal.com today. The PCI DSS standards are here to stay, ultimately forcing businesses to get compliant or face possible fines or penalties. It all starts with the following comprehensive PCI Policies Packets containing dozens of policy examples written by industry experts with years of experience.

Section I: Detailed, step-by-step process for achieving PCI compliance. Written by payments experts with a focus on merchants and service providers who need clear and concise directions for PCI DSS compliance.
Section II: Policies and procedures developed specifically for PCI compliance as mandated by the PCI DSS standards.
Section III: In-depth PCI DSS information security manual as mandated also by the PCI DSS standards for PCI compliance.
Section IV: Certificate of compliance to be self-awarded upon successfully meeting all requirements for PCI compliance.
pcipolicyportal.com is the industry leader when it comes to high-quality, cost-effective PCI policy examples. Download today the PCI Policies Packets and get compliant now.