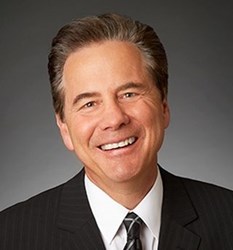 Los Angeles, CA (PRWEB) September 13, 2013
Ford Motor Co. has announced that it will recall 370,000 cars in response to possible power steering problems, according to a report from CBS. The vehicles, sold in 22 states, include the 2005 to 2011 Ford Crown Victoria, Mercury Grand Marquis and Lincoln Town Cars. The recall will take effect on October 21st. Noted California car accident attorney Jeff Nadrich recently weighed in on the controversy.
"I'm glad to see Ford taking a proactive stance on this issue," said Nadrich. "So far, we haven't received any reports of injury accidents, but based on the data, it sounds like the potential is definitely there. If the steering shaft is corroded, a driver can lose complete control of their vehicle, and as we saw with the recent Toyota recall, this loss of control can have deadly consequences."
Nadrich further notes that the move may save Ford from costly litigation. "There are practical reasons for voluntarily recalling a potentially defective vehicle, but there are also legal reasons. When poorly functioning vehicles cause accidents, the legal costs have been known to cripple major car makers. I would urge who drives one of the affected vehicles to contact Ford about replacing the steering shaft right away."
According to the CBS report, Ford plans to begin notifying affected car owners of the recall in the coming month, and will replace the shaft free of charge. Concerned car owners can also contact Ford at 1-866-436-7332. The recall impacts vehicles sold in Connecticut, Delaware, District of Columbia, Illinois, Indiana, Iowa, Kentucky, Maine, Maryland, Massachusetts, Michigan, Minnesota, Missouri, New Hampshire, New Jersey, New York, Ohio, Pennsylvania, Rhode Island, Vermont, Virginia, Wisconsin and West Virginia. However, the CBS article notes that vehicle owners in other states may request an inspection, free of charge, in order to ensure that there are no safety issues.
About Nadrich & Cohen: Jeffrey Nadrich is a car accident injury attorney with Nadrich & Cohen, a California based law firm with offices in 18 locations across the state. Nadrich & Cohen handles all types of wrongful death and serious injury accident cases, and victims are encouraged to call 1-800-718-4658 for a free consultation with a Nadrich & Cohen attorney.
Source:
CBS: Potential Steering Problem Prompts Ford Recall; September 2, 2013