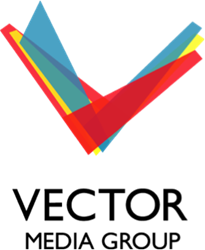 Being recognized by Inc. is an enormous validation of all the work our team members put in year after year.
New York, NY (PRWEB) September 16, 2013
In Inc. magazine's just-announced 6th annual report of the fastest-growing private companies in America, interactive agency Vector Media Group was recognized for its 630% growth over the last three years and named #728 on the elite list.
"These businesses make other companies better, and make the economy work," says Inc. of the companies named to its annual report.
In the fluctuating landscape nationwide, Vector Media Group was a standout – ranking in the Top 100 in two categories based on its three-year growth: #62 in the advertising and marketing industry and #87 in the New York Metro Area.
With revenue increasing by 50-100% year over year from 2009 to date, the agency has shown the unique ability to sustain its momentum. "Being recognized by Inc. is an enormous validation of all the work our team members put in year after year," noted Co-founder and President of Technology Matt Weinberg. Vector Media Group's proven ability to excel combined with their status as an ExpressionEngine Pro Network member and specializations in custom web development, SEO and paid search continues to garner demand.
This explains why many clients have maintained their relationships with Vector Media Group since its launch in 2003. Client and Executive Director of Yoga International Matthew Douzart elaborated, "This whole experience has been a true pleasure." For over a decade, Vector Media Group has taken the opportunity to work with clients in a multitude of industries– including design, nonprofit, tourism, finance, health and wellness, publishing, restaurants, and higher education.
This expansive client set has afforded the team the ability to translate trends and tactics across categories and outperform benchmarks. The Inc. 5,000 ranking is another example of how Vector Media Group's rapid growth has led to chart-topping results. For more details, see the company profile at http://www.inc.com/profile/vector-media-group and Vector's website at http://www.VectorMediaGroup.com.
About Vector Media Group
Vector Media Group builds web tools and campaigns that work. This mid-sized interactive agency in Union Square, New York just keeps growing. From web and mobile development to search engine optimization and paid search management, the team supports the growth of brands big and small. Early on, its founders chose web development and search marketing as their lifelong studies. It's where their passions lie. And that's good for clients. By combining the team's best practices and ethical standards with the client's objectives, Vector Media Group delivers results. http://www.vectormediagroup.com
About Inc.
Founded in 1979 and acquired in 2005 by Mansueto Ventures, Inc. is the only major brand dedicated exclusively to owners and managers of growing private companies, with the aim to deliver real solutions for today's innovative company builders. Total monthly audience reach for the brand has grown significantly from 2,000,000 in 2010 to over 6,000,000 today. For more information, visit http://www.inc.com.