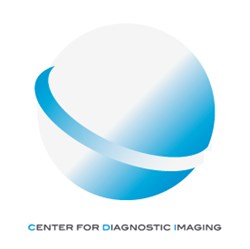 Miami, FL. (PRWEB) September 17, 2013
Many people have heard of the terms "CT scan" and "PET scan" but do not have a clear understanding of what they mean. They may have been advised to get an ultrasound by their physician, and want to understand exactly what this involves. At the moment of being told they need one of these diagnostic procedures, many people may be thinking so much about the potential results that they may not be able to concentrate on all the information being given to them. It is therefore of great comfort to know that there is a place on the Internet where they can look in order to get clear and concise answers to all their questions. When people search for ultrasound in Miami they will often find CDI Miami appears near to the top of most local listings.
CDI, the Center for Diagnostic Imaging, one of the top diagnostic facilities offering bone scans in Miami, announces a new comprehensive online information source that offers patients instant answers to all their questions about digital medical imaging. When people have to undergo a sophisticated medical investigative procedure, they want answers. Information leaflets can easily be lost, and anyone experiencing the anxiety of awaiting a clear diagnosis of their health issue may forget the information they are told in a doctor's office. It is therefore very comforting to have all the information they need easily accessible on the Internet. Anyone searching for information on CT scan in Miami will find answers to all their questions on the CDI Miami website. They will learn about what they can expect to experience when they go for a CT scan, as well as an explanation of the type of information that the CT scan is designed to investigate. People searching for MRA in Miami will be able to read about what the procedure involves, step by step. Demystifying these complex procedures brings peace of mind to patients during a time of great uncertainty. For example, many people do not know that they cannot wear anything metallic during a scan, or that they must not eat for a given number of hours before having the scan. While a scan is not a physically invasive procedure, and is completely painless, there is sometimes the need to take an oral contrast a number of hours before a scan. An oral contrast is a solution that is taken orally or injected. It will then show up on the scan in order to help the radiologist get more information on specific trouble spots in the body. CDI Miami is a world leader in digital medical imaging.
About CDI Miami:
CDI Miami, the Center for Diagnostic Imaging, is often the number one choice for people searching for MRI in Miami. There are convenient locations in South Florida at Aventura, North Miami Beach, and South Dade. For more information and to book a consultation, call toll free on 800-371-0002 or visit cdimiami.com.