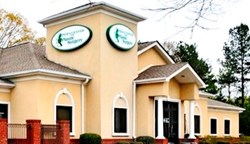 Duluth, GA (PRWEB) September 19, 2013
The renovation will allow the Prima Center to expand into some space which was available within its current location. Ultimately the expansion will add 3,300 square feet of space to the facility, bringing the grand total to a roomy 10,000 square feet.
One of the most exciting aspects of this new addition will be the Age Management Aesthetic Area. In it, patients will have access to the latest medical-grade skin care products. The age management area will focus on achieving rejuvenation and revitalization without surgical treatments. This youth-restoring section will stock medical, physician-recommended rejuvenation products only, not department store wrinkle creams. Patients looking for a new daily skin regimen can have any and all age management needs catered to in this surgery-free area. Access to the VISIA Complexion Analysis System will come as a complimentary service for age management clients who wish to use the system to track their progress.
Alongside this revolutionary anti-aging area, is Prima Center's AAAASF operating room. The AAAASF (American Association for Accreditation of Ambulatory Surgery Facilities) rating represents the highest accreditation an operating room may receive. These new rooms will likely exceed the already supreme standards met by Prima Center's existing facilities. For more details on this expansion, you can follow our makeover's progress week-by-week on Facebook.
About Prima Center
The Prima Center for Plastic Surgery is located off of Peachtree Industrial Boulevard in Duluth. The facility has a fully equipped outpatient operating room accredited by the American Association for Accreditation of Ambulatory Surgery Facilities as well as an on-site skin care store. The center is headed by three board-certified plastic surgeons, Dr. Nakano, Dr. Song and Dr. Zwiren. The doctors have experiences in a wide variety of reconstructive and cosmetic procedures including breast augmentation, breast lifts, facelifts, facial rejuvenation, eyelid surgery, liposuction, abdominoplasty, injectables and skin care. Earlier this year, Dr. Nakano was once again named one of Atlanta's top doctors by Atlanta Magazine. In addition to surgeons, Prima Center also employs experienced MD anesthesiologists who are fully dedicated to patient comfort and safety. For more information about Prima Center or the Prima Center staff, visit primacenter.com.