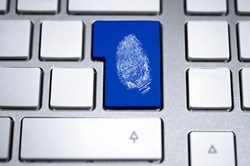 we have given them a tool to easily bypass those blocks with a backup browser connected to US soil
Dallas, Texas (PRWEB) September 15, 2013
idcloak's latest release, a free Online Proxy Server list is specially designed to unblock georestricted YouTube videos that are unavailable in a user's country location. An IP address from the list can be added to a secondary browser on the user's computer or mobile device. Doing so creates a web browser proxy, which can be opened whenever georestrictions are encountered on YouTube.
The list is set to display US proxy servers as default. This is because video uploaders in the States are responsible for the majority of all geoblocks on YouTube content. For instances when a video is available inside an alternate country, a user may search for proxies in that location using the Proxy Country filter menu included in the list.
idcloak's senior web researcher, Robin Welles, conveys her excitement at the release, "We have put in a lot of work so that YouTube content can be available to users no matter where they are in the world.
"YouTube devotees in countries like Germany or Romania suffer stringent limitations on what they can and can't watch from their location. Now, without any download whatever, we have given them a tool to easily bypass those blocks with a backup browser connected to US soil."
The proxy list FAQs provide simple instructions on how to set up a web browser proxy using an IP address from the list; a process that takes a few seconds.
In terms of choosing the best proxy for the task in hand, performance statistics are provided which show whether a proxy is fast enough to carry a YouTube video. "Unless you are patient during video download, it's important to stick to the proxies with excellent speed scores – denoted by a green bar," says Welles. "Also important is when the proxy was last tested – the more recent the test, the more dependable the statistics."
Users requiring faster software-driven access to YouTube videos will do well to take note of idcloak's VPN unblocker, due for release in late September. The service is tipped to bypass all geographical restrictions and censorship on any connection.