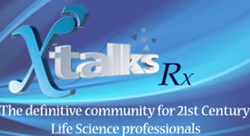 Toronto, Canada (PRWEB) September 16, 2013
Immune monitoring of patients enrolled in vaccination trials has become crucial to help guide the development of immunotherapies and reveal potential relationships between the clinical and immunological response. The lack of protective signatures is partly explained by the realization that monoparametric, or "one-track" evaluations fail to capture the heterogeneity of the immune response. Therefore, multiparametric, or "multi-track" flow cytometry has become the tool of choice given its ability to simultaneously analyze the relative distribution of cellular phenotypes and functions in complex mixtures of cells such as in peripheral blood and tissues.
In a new webinar hosted by XTalks, speakers will describe the tools used to comprehensively monitor antigen-specific T cells and evaluate the immunostimulatory and suppressive compartments. The analytical tools evaluate how these cellular subsets shift in phenotype and function during disease and following vaccination with the objective of discovering correlates and predictive biomarkers of immune protection.
For more information about this event or to register, visit: http://xtalks.com/vaccination-trials.ashx
Xtalks, powered by Honeycomb Worldwide Inc., is a leading provider of educational webinars to the global Life Sciences community. Every year thousands of industry practitioners turn to Xtalks for access to quality content. Xtalks helps Life Science professionals stay current with industry developments, trends and regulations. Xtalks webinars also provide perspectives on key issues from top industry thought leaders and service providers.
To learn more about Xtalks visit http://xtalks.com/ContactUs.ashx.
Contact:
Karen Lim (416) 977-6555 ext 227
clientservices(at)xtalks(dot)com