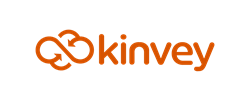 Partnering with OpenShift gives us the flexibility to mobilize enterprise backend systems, such as JBoss, using OpenShift's on-prem and cloud-based PaaS. - Sravish Sridhar, CEO and founder of Kinvey
Boston, MA (PRWEB) September 16, 2013
Kinvey, the leading Backend as a Service (BaaS) platform for enterprise applications, today announced that it has joined the OpenShift by Red Hat Partner Program to bring its BaaS platform to Red Hat's OpenShift Platform-as-a-Service (PaaS) offering. As part of the OpenShift ecosystem, Kinvey is readying to integrate with Red Hat's award-winning OpenShift PaaS, allowing developers to mobilize business-critical data from on-premise or cloud environments into their mobile, tablet and web apps.
Red Hat is among the only technology vendors to offer a full family of open PaaS solutions: OpenShift Origin, the open source PaaS project; OpenShift Online, a commercial public PaaS offering; and OpenShift Enterprise, an on-premise private PaaS product. The OpenShift by Red Hat Partner Program is a multi-level program designed for organizations that offer hardware, software, or services for customers to implement their cloud application solutions powered by OpenShift. Since its initial launch in May 2011, the OpenShift Partner Program has evolved to offer developers a comprehensive ecosystem of partners that offer a selection of solutions that are complementary to OpenShift. Today, OpenShift delivers to developers a cloud application platform with a choice of programming languages, frameworks and application lifecycle tools to build and run their applications. The platform provides built-in support for Node.js, Ruby, Python, PHP, Perl, and Java and the capability for developers to add their own. OpenShift also supports many popular frameworks, including Java EE, Spring, Play and Rails.
Kinvey makes a complete BaaS solution for enterprises, agencies and individual developers. The company's platform offers third party data integrations, multi-platform support, push notifications, and custom business logic. Using Kinvey's patent-pending Data Link technology, enterprise development teams can prototype new mobile business apps, mobilize critical legacy data, and integrate with public and private data sources rapidly and repeatedly. Kinvey promises to make it easier for OpenShift customers to integrate securely with their organizations' on-premise or cloud systems, such as CRM systems or JBoss environments, thereby accelerating development time for advanced mobile apps. An OpenShift cartridge will automate the process of deploying Kinvey's Data Link connectors, allowing developers to more efficiently extract business-critical data into their apps.
As an OpenShift by Red Hat Advanced Partner, Kinvey has demonstrated deep integration into OpenShift through a cartridge it is readying to release. Cartridges represent a way to plug key technologies and services into applications that are built on OpenShift. The cartridge infrastructure within OpenShift gives developers a self-service way to select the technologies that they need to successfully build and run applications, including middleware and databases. By providing this automated, self-service integration capability via cartridges, OpenShift enables developers to focus on what they do best – writing code, and not on installing or administering software.
Supporting Quotes
"Partnering with OpenShift gives us the flexibility to mobilize enterprise backend systems, such as JBoss, using OpenShift's on-prem and cloud-based PaaS," says Sravish Sridhar, CEO and founder of Kinvey. "We are thrilled to become a part of their ecosystem, together helping developers build advanced applications."
"We are excited to welcome Kinvey to the OpenShift partner ecosystem," said Julio Tapia, Director, OpenShift Ecosystem at Red Hat. "We are committed to bringing choice back to developers through OpenShift, and key to that vision is offering a strong ecosystem of partners who offer complementary solutions that can enable developers to build and deploy the best applications possible. We look forward to continuing collaboration with Kinvey to bring our users easy to use, integrated solutions."
Additional Resources
Learn more about Kinvey's Backend as a Service
Learn more about Kinvey's Enterprise offering
Learn more about the OpenShift by Red Hat Partner Program
Learn more about the OpenShift Platform-as-a-Service
Red Hat, the Shadowman logo, JBoss, and OpenShift are registered trademarks of Red Hat, Inc. in the U.S. and other countries. Linux is a registered trademark of Linus Torvalds and OpenStack is a registered trademark of OpenStack, LLC.