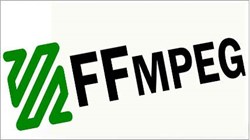 To raise the bar in the hosting industry, we're using our superior infrastructure to provide value and convenience to small business owners
Miami, FL (PRWEB) September 13, 2013
Web HSP, a leading provider of premium web hosting, has announced the introduction of low-cost optimized FFmpeg hosting. The new plans represent a comprehensive solution for the deployment of advanced video sharing and streaming sites and include 35GB of storage, 1TB of bandwidth, and the cPanel control panel.
Video is quickly surpassing the written word as the primary medium of communication on the web. The multitude of low-cost video cameras has lead to an enormous increase in the creation of video by ordinary people and an accompanying rise in the need for sites tailored specifically for the sharing of video and audio content. Most small business owners are aware of the success of YouTube and Vimeo, but those platforms fail to address the video sharing needs of niche communities.
Web HSP's new FFmpeg hosting plans offer an inexpensive platform for the creation of high-quality video sharing and streaming sites with all the community-building and social media features that users of YouTube have come to demand. Web HSP is able to provide the best in video hosting by combining its high-performance optimized server platform with the feature-rich FFmpeg video conversion and streaming software, a wide variety of video sharing scripts, and an expertise that is result of over a decade of experience in the web hosting industry.
FFmpeg, which forms the foundation upon which Web HSP's video sharing plans are built, is a very powerful and popular suite of open source tools for video conversion and streaming. FFmpeg supports all of the formats that are most commonly used for video on the web, including Flash, HTML5, H.264, OGG, and MPEG–4.
To provide for the easiest possible deployment of video sharing sites, Web HSP's video plans include one-click installation of a large selection of advanced video sharing scripts. Among the video sharing scripts available for immediate installation are ViMP, PHPmotion, ClipBucket, CumulusClips, and ClipShare. Each of these scripts provides a powerful content management system designed specifically for video management, robust user management features, and fast and reliable video conversion and streaming.
"When we were thinking about extending our hosting plans to provide specialist hosting, it was obvious to us that the market for video sharing sites was in need of disruption and innovation," commented Doug Davis, CEO at Web HSP "To raise the bar in the hosting industry, we're using our superior infrastructure to provide value and convenience to small business owners who want to take advantage of the growth in the popularity of video sharing."
FFmpeg hosting clients will also be able to take advantage of Web HSP's well-earned reputation for excellent round-the-clock support and dedication to providing an unbeatable user experience.
About Web HSP:
Web HSP is a managed web hosting provider with facilities in Fredericksburg Virginia, and Charlotte, NC, owned and operated by Web HSP., supplying hosting services that are truly beyond imagination. Since 2001, Web HSP has established one of the web's premier solutions for reseller web hosting, multiple IP hosting, dedicated servers, and VPS hosting. For more information, visit http://www.webhsp.com.