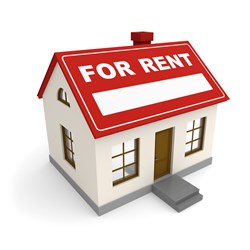 Tenants need to be aware of all options and circumstances while renting.
London, United Kingdom (PRWEB UK) 15 September 2013
A new report reveals there has been a sharp increase of people renting in London privately—from 18 percent to 25 per cent in just 2 years. With more than a quarter of Londoners now renting from private landlords, Rozi Bani-Ameri, London housing expert and owner of Easy Relocation offers 3 useful tips on how tenants can help ensure a worry-free experience.
1. Watch Out for Fees
Although a deposit (typically one month's rent) and the first month's rent is normally required to be paid before you move in, be wary of paying any fees to register with an agency or for a list of properties. It is illegal to charge for those.
2. Tenant's Insurance
As a tenant you will not normally need to take out buildings insurance as this is a landlord's responsibility. However, a landlord's policy may only protect the structure of the building itself, along with its permanent fixtures and fittings.
Tenants' insurance is available for rented properties including self-contained and shared flats and houses and is essential if you want to protect personal possessions against insured risks such as flood, fire and theft.
3. Document Conditions, Repairs
Although you are likely excited to move in, remember that one day you'll be moving out. Be prepared. Take dated photos of the property when you move in and keep receipts for any items you repair or replace in case of a dispute at the end of your lease.
Easy Relocation offers relocation assistance to private and corporate clients in the process of moving to the UK and can help navigate pricing and the many additional factors required for a smooth transition. A large number of people move to London every year to work and study, and finding a place to stay in such a bustling city can be an intimidating prospect. As a leading London relocation agency we consult and assist with all tasks to assist individuals and families with relocation.
"We understand the logistics behind a property search in London and the UK," said Rozi Bani-Ameri, London housing expert and founder of Easy Relocation. "The housing market in London is more competitive than ever. We can guide the process and present options to help you rent or to buy into a good level of standard and reasonably priced property through our extensive property search and placement resources."
For more information about Easy Relocation's services for your business or personal needs, visit http://www.easyrelocation.co.uk and join us on Facebook and Twitter for the latest news and tips on London relocation.
About Easy Relocation:
Established in May 2012, Easy Relocation (exclusive) offers affordable and comprehensive relocation assistance and home search to companies and individuals moving to the UK and moving to London. Unlike other UK estate agents, at Easy Relocation we hold no business commitments with third parties or letting agencies. This gives us flexibility to conduct personalized, attentive and wide ranging property searches tailored to each client's budget, needs and taste.
To learn more about our services and to see what Easy Relocation can do for your business, visit http://www.easyrelocation.co.uk and join us on Facebook and Twitter for the latest news and tips on London relocation.