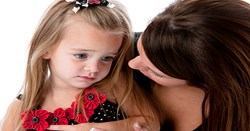 "This Movement against Bullying needs to gain more momentum and that only happens with sharing knowledge and experience and truly empowering children to stand up for their safety online and everywhere"
London, UK (PRWEB) September 19, 2013
Tamara Hill M.S., LPC-I is a therapist specializing in child and adolescent behavioral and mood disorders including trauma. She talks to NoBullying.com about Bullying and the family.
When asked about if Bullying remains to be a big issue, she said that research suggests children today experience more bullying than ever before and this bullying is more sophisticated than ever before. "Technology is the world's masterpiece and has added both positive and negative components to our lives. With technology, kids engage in a lot of social media bullying."
She comments that the situations with bullying isn't improving with the advent in social media "the real change will only come when laws begin to affect the bully or perpetrator and when parents are held responsible for the violent and humiliating behavior of their children."
Tamara lists the signs of bullying such as Irritability and angry outbursts, Dropping grades, avoiding conversation of parents, torn/ripped clothing and many other signs that parents need to look out for.
Macartan Mulligan, Co-Founder of Treze, said "We are thrilled about the vast array of experts in the field willing to share their knowledge and experience with us to combat bullying."
He added "This Movement against Bullying needs to gain more momentum and that only happens with sharing knowledge and experience and truly empowering children to stand up for their safety online and everywhere"
Mulligan encourages experts from all over the world to join the Movement against Bullying by contributing to NoBullying.com via media@nobullying.com
He added that parents and teachers should make a point to educate the younger generations about the sad outcome of bullying online and off line.
NoBullying.com features many pages dedicated to parents, teens, teachers, health professionals as well as posts related to cyber safety and the latest news about law making concerning curbing Bullying worldwide as well as inspirational Bullying Poems and Bullying Quotes.
The website makes a habit of updating its bullying statistics and cyber bullying statistics regularly because it is essential to understand how widespread the bullying epidemic is.
He also added that anyone suffering from bullying in any form or way can always reach out to the team of NoBullying and they will be given advice on how to stand up to bullying or protect themselves online.
The founders of the website hope that viewers can truly learn about bullying definition as well as school bullying and workplace bullying and put a serious effort to making it stop by education and caution and not by violence. NoBullying.com is not a mere website but an actual movement against bullying.