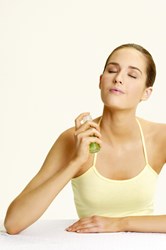 Miami, FL (PRWEB) September 18, 2013
With the recent addition, and success of their probiotic cleanser to their skin care line, Probiotic Action adds the use of their cleanser as an anti-acne body wash for men and women. Derived from the same hard working probiotics as their topical solution for acne, eczema, and rosacea, Probiotic Action has engineered the same spores living in their solution, to now activate in a gel body wash. Probiotic Action team members discovered the secondary use for their all natural facial cleanser after testing it's effectiveness on acne prone parts of the body, like shoulders, back and chest.
Although their body wash and facial were originally created to treat acne, the Probiotic Action team offers that users experiencing eczema breakouts, or psoriasis patches, may find relief from using their body wash as well. While some breakouts are hormone related, or are due to an immune system deficiency, using probiotics to help the body protect against issue causing bacteria as an internal supplement may help support other internal body functions. Using a mix of topical probiotics and internal supplements, along with a balanced diet, may also help immune efforts to repair and protect skin.
When asked why their all natural probiotic solution has so many effective uses, Probiotic Action spokesman Fernando Perez responded, "The capabilities of probiotics to produce clear skin are incredible. When users are able to balance the levels of bacteria on their skin, inflammation, and broken skin, regardless of whether it is acne, eczema, or rosacea, can be treated effectively. The same anti-inflammatory, and protective measures that probiotics take in the gut, can also be found on the skin when used as a topical solution- without the use of chemicals."
For further insight on benefits of probiotics, and information on using probiotics for acne, rosacea, eczema, and other skin conditions, visit ProbioticAction.com. To stay in touch with Probiotic Action as they offer new products, like them on Facebook for reviews and product updates.
Probiotic Action is an advanced acne treatment that uses Probiotics for acne containing the "good bacteria" that is naturally found on healthy human skin. By using probiotics, Probiotic Action is an effective treatment that restores the normal bacteria content on skin, while battling what causes acne. Probiotic Action will successfully clear skin when used as an adult acne treatment while protecting skin against bad bacteria, free radicals, and pollutants*.
*These statements have not been evaluated by the Food and Drug Administration. Probiotic Action is not intended to diagnose, treat, cure or prevent any disease.