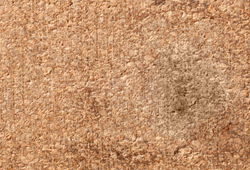 Cork board is breaking down the walls of home decor and organization.
(PRWEB) September 19, 2013
Cork board is breaking down the walls of home decor and organization. The use of a cork board wall in various spots inside homes, offices, and classrooms has reached a new level of popularity in recent months.
A new website called CorkBoardWall.com is at the center of the craze. The website provides resources for anybody looking for ways to implement the use of cork board to make their space a more attractive, practical, and organized environment.
"Everybody is trying to get their hands on it," according to CorkBoardWall.com spokesperson Joyce Stevensen. "Every teacher wants it in their classroom, every project manager wants it in their boardroom, and every domestic diva wants it in her home. The craft world has gone crazy over cork." The sturdiness and relative inexpensiveness of pieces of cork board wall makes them a desirable material to use.
Cork comes available in a variety of different sheets and rolls. This can be perplexing for the average shopper who is unfamiliar with using cork as a medium for projects. CorkBoardWall.com was created to be a guide to familiarizing the public with cork.
"It is so essential that a person understands the basics of cork before they dive into a project that involves manipulating a piece of cork board wall," stated Stevensen.
Visiting the website and taking the time to become acquainted with the different types of cork and various practical uses of cork will give the average person a good amount of preparation for being able to confidently begin a cork project.
"This is truly an exciting time for the craft world," adds Stevensen. "There are no limits to what a creative person can do with a cork board wall."
Stevensen encourages visitors to the website to contribute to the cork conversation by contacting the site directly via the contact page or by leaving comments to share with other readers.
For more information about the benefits of cork board, please visit CorkBoardWall.com.