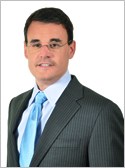 "This is an exciting time to be joining Usource. I am looking forward to working with the team to expand our service offerings and grow in current and new market areas." Scott MacDonald
Portsmouth, NH (PRWEB) September 16, 2013
Usource, an energy advising company helping its clients manage, monitor, and reduce electricity and natural gas costs, proudly welcomes Scott MacDonald to its Portsmouth team. Mr. MacDonald will focus on leading Usource's sales, marketing, consulting, energy brokering, and administrative operations.
"The addition of Scott to our team will strengthen Usource's key asset of providing extensive industry knowledge and tailoring it to meet our customer's unique needs," said Usource Managing Director Tom Withka. "His unparalleled experience in the energy industry will allow us to better serve both new and existing customers as we widen our focus to neighboring states in need of energy consultation and management."
MacDonald has an extensive background in energy market strategy, consulting, and energy economics. A resident of Exeter, N.H., he has more than 20 years of experience in the regulated and deregulated energy markets, including leadership roles in retail marketing, finance, management consulting, and economic forecasting with a number of national companies.
"This is an exciting time to be joining Usource. I am looking forward to working with the team to expand our service offerings and grow in current and new market areas," said MacDonald about his immediate goals as Usource's new COO. MacDonald holds an MBA from the MIT Sloan School of Management and BA in Economics from the University of New Hampshire.
About Usource
Usource, based in Portsmouth, N.H., helps clients manage, control, monitor, and reduce electricity and natural gas costs as their trusted energy advisor. Founded in 1999, Usource is highly sought after for its expertise in navigating the complexities of deregulated energy commodities markets. For more information, visit http://www.usourceenergy.com.