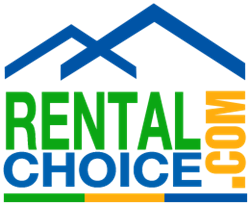 (PRWEB) September 17, 2013
Rental Choice (.com) is proud to announce a new advertising partnership with The Hoke Company. Located in Murfreesboro, The Hoke Company provides clients with management solutions for properties that need ongoing care due to the owner's relocation or time restraints.
The Hoke Company has partnered with Rental Choice (.com) to advertise their services to community associations in Tennessee that are actively seeking a property management solutions. To learn more about The Hoke Company, visitors to Rental Choice (.com) can view their profile page on the directory. Included on their profile page is a direct link for users to click through to the the company's website. Rental Choice (.com) also provides a contact form for users who prefer to communicate via email and links to their Facebook page.
The Hoke Company provides a smooth management operation, increasing desirability and enhancing investment value. Whether the properties are single family homes, duplexes or townhomes, The Hoke Company firm ensures that their clients' property is well managed to attract and retain tenants. They provide many services to their clients including collecting rent, property inspections, tenant selections, lease processing, and much more. The Hoke Company takes pride in the management solutions they provide every client.
Rental Choice (.com) uses targeted marketing strategies to reach out to property owners and offer them free access to the online directory. The property owners are then able to connect directly with a property manager in their local area either through a form sent directly to the company email, phone or by visiting their website directly for more information from a link that is provided on the advertiser's landing page. To learn more about Rental Choice (.com), visit http://www.rentalchoice.com.
###