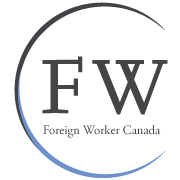 [...] a seemingly minor offence can stop someone at the border. To permanently overcome that inadmissibility, foreign nationals are encouraged to apply for Criminal Rehabilitation with CIC.
Montreal, Quebec (PRWEB) September 17, 2013
Since May this year, the Professional Association of Foreign Service Officers (PAFSO) union has been on a rotating strike to bargain for a salary increase for its allegedly underpaid members. The strike has generated a large backlog in visa applications that may prevent Citizenship and Immigration Canada (CIC) from reaching its annual immigration target, suggested the Star. FWCanada warns visa applicants with DUI convictions of longer-than-usual processing times.
"As soon as the secretary of the Treasury Board agrees to binding arbitration with no conditions, work actions would stop immediately as a sign of good faith," stated Frederic Fournier, media co-ordinator for the PAFSO.
However, there is no sign that the dispute is ending any time soon. According to CBC News, after receiving a complaint from the PAFSO, the Public Service Labour Relations Board ruled that the federal government has been bargaining in bad faith and urged both sides last Friday to renew attempts to resolve the dispute.
In the meantime, the Canadian government is prioritizing urgent humanitarian applications and temporary visa applications for visitors, workers, and students---Citizenship and Immigration Canada (CIC) has urged these applicants to submit their files online as early as possible in order to give the agency more flexibility to transfer cases to offices with available processing capabilities.
"All the resources have been thrown at processing the temporary resident visas. They [CIC] are going to fall far short on their annual immigration target [of 260,000]," predicted Tim Edwards, President of the PAFSO. "The processing of permanent resident visas has been ground to a standstill at a number of sections we targeted."
From May to July this year, the number of immigrant visas has decreased by 7.5 percent from last year, and 22 percent from 2010, as reported in the Star. Nonetheless, Glenne Johnson, spokesperson for CIC does not appear too concerned about the annual target.
"CIC is providing training on an urgent basis so that more staff can process applications and is requesting staff work over time where possible," stated Johnson. "It is typical that CIC shifts resources during the summer months from permanent resident application processing to temporary resident application processing to meet an increased demand for visitor visas and study permits during these months."
Canadian embassies do not seem to have the manpower to process all applications in a fast enough manner as visa acceptances did not arrive in time for some international students for the fall school term. Insufficient manpower also means that processing times might become even longer for visa applicants with rather unconventional files, such as those with a DUI conviction, warns Marisa Feil, Supervising Attorney at FWCanada.
"Canada does not place a great distinction between misdemeanour and felony offences, which means that a seemingly minor offence can stop someone at the border. To permanently overcome that inadmissibility, foreign nationals are encouraged to apply for Criminal Rehabilitation with Citizenship and Immigration Canada," said Feil. "If these applicants are in need to come to Canada urgently, they are advised to consult a Canadian immigration lawyer in order to figure out the quickest way to enter the country."
About FWCanada:
FWCanada is a Canadian Immigration Law Firm which provides expertise in immigration services such as Temporary Resident Permits, Criminal Rehabilitation, Study Permits and Work Permits. Marisa Feil and her team ensure that each case is closely evaluated to determine the most relevant program. For more information, contact FWCanada at 1-855-316-3555.