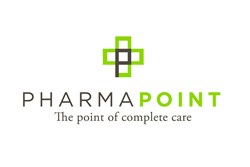 Birmingham, Alabama (PRWEB) September 19, 2013
PharmaPoint is pleased to announce that Sugar Lakes Family Practice (SLFP) will open and operate a point-of-care pharmacy in their new Sugar Land, Texas location. SLFP (http://www.sugarlakesfamilypractice.com) is a comprehensive medical group, caring for patients of all ages.
Focused on preventive medicine and health maintenance, SLFP provides wellness exams, routine and sports physicals, and patient education. In addition, medical care is provided for most conditions including, heart disease, diabetes, hypertension, and thyroid disease. The physicians at SLFP also perform biopsy and cryotherapy for skin lesions, repair lacerations, and treat many orthopedic conditions.
"We help our patients understand the responsibility of exercising good health practices for themselves and their families," said Dr. John Vanderzyl, president of SLFP. "PharmaPoint is an industry leader in managing point-of-care pharmacies because they know that part of the responsibility includes adherence to prescribed medications. We chose PharmaPoint because they are committed to helping us equip our patients to maintain good health practices after walking out the door of the practice."
In an effort to facilitate better and more efficient communication between the physician's office and the patient, SLFP's website links to a secure patient portal that can be used to view personal health records, review lab results and statements, request appointments, see date and time of upcoming appointments, request a prescription refill from a pre-populated list of currently refillable prescriptions, and manage personal information.
"We have been considering the addition of an on-site pharmacy to our patient care model for quite some time," said Dr. Vanderzyl. "The move to our new location at Physicians Pavilion, coupled with the desire to offer our patients the most effective and convenient care possible, gives us the ability to open a point-of-care pharmacy, thereby completing the patient treatment cycle. This allows us to further educate our patients on the importance of staying adherent to their prescribed medications, which will help reduce unnecessary complications and illness relapse."
About PharmaPoint
PharmaPoint is an innovative pharmacy management company, providing best-of-class solutions for hospitals, health systems and physician groups. PharmaPoint is focused on completing the care continuum, thereby improving patient health and satisfaction, reducing healthcare costs and providing a source of ancillary income. Recognized as one of the most innovative, inspiring and fastest growing private companies for 2013 by Inc. Magazine, PharmaPoint is currently managing pharmacies across the United States. PharmaPoint is headquartered in Birmingham, Alabama. For more information about our company, you can visit http://www.pharmapointrx.com.
####