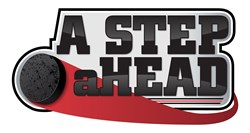 Complimentary baseline concussion testing will be offered to all AHAI members ages 13-18 from September 1, 2013 through November 30, 2013.
Chicago, Illinois (PRWEB) September 18, 2013
The importance of concussion awareness is increasing in the sport of hockey and protecting youth athletes is now a priority. Athletico Physical Therapy has teamed up with the Chicago Blackhawks, Amateur Hockey Association of Illinois (AHAI), and NorthShore University HealthSystem to provide complimentary baseline cognitive testing to combat concussions in youth hockey. This passion to manage concussions and raise awareness spurred the creation of the 'A Step aHead' initiative, now entering its third year of existence. The program is designed to educate the hockey community to recognize the occurrence of a concussion and understand how to best manage the injury.
This is the first program of its kind in the Midwest, and second collaborative initiative with a professional sports franchise in the country. Through the A Step aHead initiative, complimentary baseline concussion testing will be offered to all AHAI members ages 13-18 from September 1, 2013 through November 30, 2013. Testing is offered at 28 Athletico Physical Therapy locations throughout Chicago and its surrounding suburbs. The testing is used to establish a baseline of normal cognitive function for each individual athlete. The results are used as part of a comprehensive clinical evaluation following any head trauma.
The A Step aHead initiative will be hosting an event for all Chicagoland hockey moms on September 25, 2013 from 7-9pm. The event is titled "What Every Hockey Mom Needs to Know About Concussions" located at the United Center. Registration is preferred for this free event, but not required. The event will include a tour of the Chicago Blackhawks locker room.
These four organizations have pledged to educate the youth hockey community on the importance of concussion management. For more information on the A Step aHead initiative, visit http://www.athletico.com/impact.
ABOUT ATHLETICO
Athletico Physical Therapy provides orthopedic rehabilitation services to communities and organizations throughout Illinois, Wisconsin, and Indiana. To demonstrate our commitment to both our patients and referring physicians, we measure functional patient outcomes and patient satisfaction with national data comparison using a third-party outcomes system.
Our services include physical and occupational/hand therapy, work rehabilitation, performing arts rehabilitation, women's health therapy, pediatric physical therapy, vestibular rehabilitation, and athletic training. Expanded services include performance enhancement, fitness center memberships, golf fitness, endurance, nutrition, and massage therapy.
Athletico accepts all major insurance carriers and participates with many local provider networks. As a courtesy to our patients, we verify insurance and communicate a quote of therapy benefits from your insurance carrier. Please contact our Billing Center at 630-575-6250 if you have any questions.
Athletico Toll-Free Injury Hotline 877-ATHLETICO (1-877-284-5384)
http://www.athletico.com