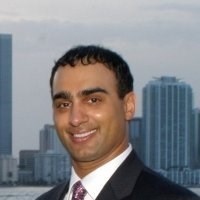 Time is money. We will fill a position in a week that may take a client six to eight weeks.
Weston, FL (PRWEB) September 18, 2013
The improving economy and the addition of contract staffing services has lead to a surge of placements for Capital Precision Search, according to the recruiting firm's Senior Manager Syed Haider.
"The marketplace is very strong. We are very busy," Haider said. "We are on pace to have a record year."
Located in the Miami metropolitan area, Capital Precision Search focuses specifically on placing finance and accounting professionals across various salary ranges and in all industries. The firm prides itself on reducing the time to fill through its large database of candidates and extensive screening and interviewing process. This process includes ensuring that candidates meet all of the requirements of the job, from experience and credentials to geographic location and willingness to relocate and travel.
"Basically, they are cleared for the role," Haider said. "We've already done at least one extensive interview and usually two, so by the time the client interviews them, it's like the third interview. Time is money. We will fill a position in a week that may take a client six to eight weeks."
After experiencing the typical slowdown during the recession, Haider says placements have returned in a big way. Haider credits part of their success this year to the addition of contract staffing to their business model, saying that it has provided another solution he can offer clients to address their staffing challenges. He said that while companies are starting to hire finance and accounting professionals again, they are still very cautious about permanently adding to their overhead.
"They have room in the budget but they don't have the approval for the headcount," he said.
Companies also like to use contractors for temporary needs, such as filling in for a maternity leave, completing a project, or seasonal staffing for periods such as year-end and tax season. One client has even decided to use contract-to-direct arrangements as a way to "try-before-they-buy." Anyone who is hired for a full-time role first must complete a contract period before the direct hire offer is extended.
"You could not pull that off five years ago," Haider said. "No one is going to leave a full-time job to go contract-to-hire. But the client said that for critical needs they would only do temp-to-perm and that they could get qualified people, and they have."
Capital Precision Search places its contractors through the contract staffing back-office services of Top Echelon Contracting (TEC). As the employer of record for the firm's contractors, TEC handles all the financial, administrative, and legal details of the placements, including legal contracts with the contractors and clients, payroll processing and funding, invoicing and collections, Workers' Compensation, unemployment, benefits administration, employee paperwork, and more.
"Syed is a very pleasant, professional recruiter to work with," said TEC Contract Staffing Manager Julie Majors. "He knows his clients' needs and is able to find them the talent they are looking for."