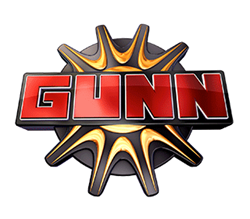 One Simple Price
San Antonio, TX (PRWEB) September 20, 2013
The automotive industry has enjoyed a much-needed resurgence in overall sales numbers for the 2013 model year, and with the next year's models beginning to roll off the assembly line, the future looks brighter than ever. This is especially true for Chevrolet, thanks to a recent Consumer Reports ranking of the all new 2014 Chevrolet Silverado 1500, and Gunn Chevrolet couldn't be happier.
Rising above the crowded full-size pickup truck market is no small task. However, the engineering and design teams at Chevrolet have risen to the challenge and their efforts have been rewarded with the highly coveted "Top Pickup" ranking from Consumer Reports. Edging out strong competition from Ram, the 2014 Chevrolet Silverado 1500 continues to impress critics and consumers alike with their completely redesigned full size pickup truck.
Since 1936, Consumer Reports has been available in the automotive industry. With more domestic automobiles receiving some of CR's highest honors in recent months, the general health of the U.S. automotive industry hasn't looked this bright in years and Chevrolet is proud to be on the forefront of that resurgence.
Equally proud to be a part of this award-winning team is Gunn Chevrolet. With this announcement, San Antonio's premiere Chevrolet dealership, complete with one of the region's largest inventories of 2014 Silverados, could not be more excited about the future of General Motors. Thanks to Consumer Reports' recognition, the only downside is waiting to see what GM is going to come up with next.