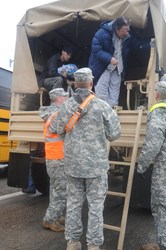 San Jose, CA (PRWEB) September 17, 2013
Suntactics is offering a special 10% off discount to the victims of natural disasters and to those who are looking for security in an unpredictable world. On the Suntactics website, customers are prompted to type in the coupon code: 4STORM on the checkout page when ordering online.
"I wish I had this during hurricane Sandy, the power was out for weeks and I could not call my family to tell them I was okay. I'm glad I have a Suntactics solar charger so I can call for help or call my family whenever I need to, having power to my phone is so important to me, knowing there's something out there that could charge my phone even in wet weather is far worth the price." -Rebecca
America's aging power grid has become far more vulnerable to power outages from hurricanes, tropical storms, typhoons, cyclones, floods, and tornados than in any other time in the country. Just recently, Colorado was ravaged by a massive flood due to heavy rain, leaving many in the dark, according to Xcel Energy, over 8,000 power outages were reported due to flood damage.
In these situations, having a backup plan is essential; Suntactics solar phone chargers will guarantee that you will have a fully charged phone at all times just as long as you're outside in the sun.
"A Suntactics solar phone charger is a must-have in a life threatening situation, whether you're a hiker lost the woods or a storm victim that needs immediate emergency power for your phone so you can call for help. Our portable solar chargers are the most reliable and the most powerful solar charger on the market, it's also extremely durable and waterproof, perfect for using in extreme situations."
About Suntactics
Suntactics was founded in 2009 by engineer Anthony Dean Sala, Suntactics is a U.S. company that carries two foldable, light-weight solar chargers that "can fit in the palm of your hands"; the sCharger-5, a 5-watt, and the sCharger-12, a 12-watt dual port solar charger that can directly charge smartphones, tablets, USB batteries, flashlights, and other mobile devices. Both chargers are manufactured in the U.S. and designed in California.