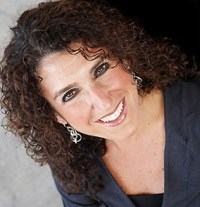 Seattle, WA (PRWEB) September 18, 2013
The Institute for Corporate Productivity (i4cp), a research organization that focuses on the people practices that drive market performance, has just announced that Dr. Tamar Elkeles, Chief Learning Officer of Qualcomm and the 2010 CLO of the Year, will present at the i4cp 2014 conference, consistently referred to as one of the best human capital events of the year.
The i4cp 2014 Conference, March 10-13, 2014 in Scottsdale, Arizona, looks at the people's practices that drive market performance. Dr. Elkeles' presentation will focus on current mobile learning trends and applications for workforce development. According to Wireless Intelligence, mobile subscriptions are set to surpass the world population in 2014, and with increased anytime, anywhere access, mobile is empowering new types of learning, teaching, and assessment. In order to support the opportunities and demands of mobile learners, human capital professionals need to understand how to use mobile devices at work and in workplace learning.
As head of learning of a world-leading provider of wireless technology and services, Dr. Elkeles is in a unique position to discuss future trends in mobile learning as well as industry best practices. Her presentation will focus on relevant and practical information about how to realize the full potential of mobile learning.
"I'm looking forward to presenting Qualcomm's mobile learning framework at the i4cp conference this year," said Elkeles. "A lot of companies have recently launched mobile learning initiatives and I am really excited to share our strategies and approaches."
While the event is primarily for member organizations, a select number of seats are reserved for HR executives and other professionals not yet a part of the i4cp network. As always, to ensure open dialogue and collegial networking, the event is closed to vendors and consultants.
Register today at http://www.i4cp.com/conference.
i4cp conference attendees typically consist of senior executives from leading global organizations such as Lockheed Martin, Shell, eBay, FedEx, Intel, Sony Pictures Entertainment, HSBC, the Federal Reserve Board, Nike, IBM, ExxonMobil, YUM! Brands and Boeing
About i4cp
i4cp focuses on the people practices that drive market performance. Years of research make it clear that top companies approach their workforces differently. In recognition of our status as the largest and fastest-growing network of its kind, i4cp was named to the prestigious 2012 Inc. 500|5000 list. We work with our network of organizations to:

Reveal what high-performance organizations are doing differently
Identify best and next practices for all levels of management
Provide the resources to show how workforce improvements have bottom-line impact
Through our exclusive, vendor-free network―in which peers collaborate to drive strategic research, as well as share tools and insights—i4cp provides a unique, practical view of how human capital practices drive high performance. For more information, visit http://www.i4cp.com/.