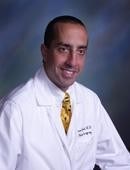 San Diego, CA (PRWEB) September 18, 2013
San Diego Plastic and Cosmetic Surgery Practice, Pousti Plastic Surgery, is pleased to announce new informative elements on their website catering specifically to female patients who have had children and wish to improve their physique and physical appearance through plastic surgery and mommy makeover procedures.
Aptly titled, "Post Pregnancy Issues" on the website, this new section of the website addresses many concerns that most mothers face including stretched stomach muscles and skin, sagging or deflated breasts, weight gain in the mid-section, thighs and core, excessive fat deposits, and the c-section pouch.
Pousti Plastic Surgery offers solutions to patients experiencing sagging or deflated breasts through breast augmentation, XL implants, or lifting procedures. Other post-pregnancy plastic surgery procedures including a full or partial mommy makeover or tummy tuck can be performed in combination with breast surgery.
The Plastic Surgery Practice also addresses one of the most common post-pregnancy concern which is the core section or tummy area. Pousti Plastic Surgery is able to help flatten patient's stomachs, reduce excess fat and skin, and remove what is often called a "c-section pouch" or "c-section pooch" through different tummy tuck procedures including a mini tummy tuck, regular tummy tuck or extensive tummy tuck, depending on the specific needs of each patient.
As patients are often concerned about scarring after such mommy makeover procedures, the Practice also offers powerful scar treatment solutions to keep the patient's body beautiful post-surgery.
"Over the last 10 years, we have seen women's attitudes about plastic surgery change. These days, women are not afraid to admit they love their children but also desire to have their pre-pregnancy body. Patients are not afraid to admit they may need a bit of help beyond exercise and a sound diet," says Dr. Tom Pousti of Pousti Plastic Surgery.
The number of women completing these types of plastic surgery procedures is rising according to the American Society of Plastic Surgeons. Women have had nearly 112,000 tummy tucks performed in 2010, up 85% since 2000, 90,000 breast lifts in 2010, up 70% since 2000, and 296,000 breast augmentations in 2010, up 39% since 2000.
Tom Pousti, M.D., F.A.C.S is double board certified in General Surgery as well as Plastic and Reconstructive Surgery. He has been a licensed physician for over 20 years and has been in private practice in Southern California for over 16 years. Dr. Pousti completed his Plastic Surgery training at Harvard with world-renowned surgeons at The Brigham and Women's Hospital in Boston, Massachusetts. Dr. Pousti specializes in breast surgery, body contouring, facial rejuvenation and all types of revisionary surgery. For more information, please call (619) 466-8851 and visit http://www.poustiplasticsurgery.com/.