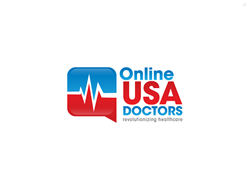 Online USA Doctors created a new type of medical record systems with a two way communication function between both the doctor and patient, thus, giving the doctor a permanent record of what the patient and doctor communicate.
New Jersey, NJ (PRWEB) September 19, 2013
Online USA Doctors announces a new, internal study conducted that improves patient health outcomes through use of innovative medical records technology.
Online USA Doctors reduces patient ER visits by tracking medical information through online charting system. Online USA Doctors developed a unique two-way communication that helps the doctor diagnose and treat much more intuitively than traditional electronic medical record systems. It also allows the patient to communicate with the doctor, cataloging all communication between the doctor and patient. By doing this, we are not losing the patients voice, thus, better care is provided, states Julie Wright, president of Online USA Doctors.
According to a September 10, 2013 Reuters Health article, using electronic medical records in place of paper records led to better health outcomes for patients. OnlineUSADoctors.com, one of the leaders in the virtual doctor market, uses a customized online medical records charting system to keep track of all medical information. This system assures easy referencing by both the doctor and the patient and allows for state-of-the-art medical diagnosis and treatment.
Researchers looking at before-and-after rates found both ER visits and hospital admissions dropped by between 5 and 6% when electronic medical records were used. On average, emergency room visits cost over 1,000 times more than regular physician office visits. According to the NHAMCS, only 16% of emergency room visits require acute care. Since proper primary medical care is the best safeguard against serious medical problems, many visits could be avoided by providing consumers with the opportunity to undergo laboratory testing, ask medical questions of a doctor and/or allow them to correctly diagnose symptoms.
The virtual doctor industry presents an excellent solution to the problem of skyrocketing medical health insurance costs and health care needs which faces the nation as it heads into a new chapter in its history. It uses phones, websites, e-mail, webcams, and other communications technology to care for patients who are not in the same location as the medical provider. OnlineUSADoctors.com, one of the leaders in this industry, offers comprehensive health care provided by board-certified M.D.'s, including flexible hours, emergency services, unlimited e-mail access, and exclusive alternative health supplements.
The customized online medical records charting system designed by OnlineUSADoctors.com is created to house all concerns discussed between physicians and patients, as well as recommendations made. Through the system, both physicians and patients can easily track the treatment being provided by OnlineUSADoctors.com. Such a service often makes a big difference in patients' ability to maintain their health and avoid emergency room visits. In addition, using virtual doctors like OnlineUSADoctors.com will cut the cost of health care coverage for each consumer by a minimum of $2,000 per year.
These virtual medicine, or telemedicine, firms provide an essential service by meeting the unique needs of today's consumer. Modern-day consumers are increasingly pressed by work, family, and financial commitments. These obligations make it difficult to commit to constant doctor's appointments and medical assessments. Through video or phone consultations, virtual doctors diagnose illnesses and have the freedom to order laboratory tests, prescribe medication, or make a referral to a local physician for follow-up care when necessary. As a telemedicine firm, OnlineUSADoctors combines the convenience and cost-savings of virtual medicine with state-of-the-art records technology to provide the consumer with first-rate medical services.
About the Organization
OnlineUSADoctors.com is one of the only full-service telemedicine medical health insurance alternative platforms in the U.S., providing routine medical care to consumers at an affordable price. For a monthly subscription rate, consumers have access to unlimited doctor's questions, 3 doctor consults, and medical services, including the use of prescription-grade alternative medicine supplements exclusive to OnlineUSADoctors.com. Individual, couples, and family rates are available, with the opportunity to purchase corporate memberships for employees.
Contact: Julie Wright, President
Online USA Doctors
(855) 872-0012