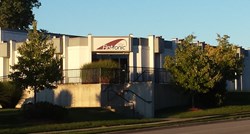 "This expansion will allow us to add both capacity and equipment to keep up with our growing business and customer demand," said John Sammut, Firstronic's CEO.
Grand Rapids, Michigan (PRWEB) September 18, 2013
Today, The Right Place, Inc., in collaboration with The Michigan Economic Development Corporation (MEDC), and the City of Grand Rapids announced the approval of a $300,000 Michigan Business Development Program performance-based grant for Grand Rapids-based Firstronic LLC. The grant will allow the contract electronic component manufacturer to add 110 new jobs to its 35,000 SF facility at 1655 Michigan Street in Grand Rapids.
The company plans to invest $2.45 million for building renovations, machinery and equipment. The new jobs will be full-time and will include benefits. The positions will range from engineers to technicians, entry level electronic assembly operators and skilled hand solderers.
"This expansion will allow us to add both capacity and equipment to keep up with our growing business and customer demand," said John Sammut, Firstronic's CEO. "We are grateful to The Right Place, MEDC and City of Grand Rapids for trusting in our vision and assisting in our growth in Grand Rapids."
Firstronic serves a variety of industries, but it's the company's focus on medical device manufacturing that has local economic development officials particularly excited.
"Firstronic's high-tech electronic manufacturing capabilities are an important part of the medical device industry we are developing here in West Michigan," said Birgit Klohs, President and CEO, The Right Place, Inc. "As part of our five-year strategic plan, we are committed to building world-class medical device companies and capabilities in the region."
Today, Firstronic employs 68 people in Grand Rapids.
The City of Grand Rapids has offered local tax abatements in support of this project.
"This latest expansion project reaffirms The Right Place's commitment to creating high-quality jobs in West Michigan and the vital role they play in the region's long-term economic growth strategy," said Michelle Van Dyke, Regional President, Fifth Third Bank, and Board Chair, The Right Place, Inc. "The collaborative spirit in which they operate with public and private partners is why we are celebrating this win for the Grand Rapids community today."
Michigan Business Development Program
Signed into law by Governor Rick Snyder, the Michigan Business Development Program provides grants, loans and other economic assistance to qualified businesses that make investments or create jobs in Michigan, with preference given to businesses that need additional assistance for deal-closing and for second stage gap financing.
The program will consider a number of factors in making these awards, including: out-of-state competition, private investment in the project, business diversification opportunities, near-term job creation, wage and benefit levels of the new jobs, and net-positive return to the state. Business retention and retail projects are not eligible for consideration of these incentives.
About The Right Place, Inc.
http://www.rightplace.org
The Right Place, Inc. is a regional non-profit economic development organization founded in 1985 and supported through investments from the private and public sector. Its mission is to promote economic growth in the areas of quality employment, productivity and technology in West Michigan by developing jobs through leading business retention, expansion and attraction efforts. For more information visit: http://www.rightplace.org.
About Firstronic LLC
http://www.firstronic.com
Firstronic LLC provides advanced electronics manufacturing services and optimized supply chain solutions for companies in a wide range of industries including automotive, industrial and medical device. Headquartered in Grand Rapids, MI, Firstronic has a 35,000 square foot facility, state-of-the-art equipment and a seasoned management team with an average tenure of 20 years. Firstronic is registered to ISO 9001:2008 and ISO/TS 16949.