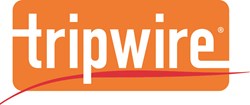 Tripwire is the only security configuration management company that can offer both agent-based and agentless capabilities.
Portland, Oregon (PRWEB) September 18, 2013
Tripwire, Inc., a global provider of risk based security and compliance management solutions, today announced Configuration Compliance Manager™ (CCM) Version 5.15. The new release audits patch management processes, is Security Content Automation Protocol (SCAP) version 1.2 compliant and validation ready, and adds a variety of new configuration auditing policies that dramatically extends network visibility.
Auditing the configurations and patch status of IT systems and monitoring changes in those configurations is a critical step in reducing security risk and achieving compliance. Tripwire® Configuration Compliance Manager automates agentless configuration auditing, change monitoring and configuration compliance, providing a clear picture of system configurations and the impact of configuration changes on compliance with internal policies and a wide variety of external regulations.
"Tripwire is the only security configuration management company that can offer both agent-based and agentless capabilities," said Dwayne Melancon, chief technology officer for Tripwire. "With CCM 5.15, we're able to offer customers new solutions around auditing the patch deployment process, as well as scan for a much broader range policies and systems to provide rapid results, enable stronger accountability, and increase confidence in the security and stability of your IT infrastructure."
Patch Process Auditing
Patch deployment tools primarily check to determine if a patch has been installed and often fail to correlate patches that have been superseded. With CCM's new patch process auditing users can check to determine if  a Windows system reboot is necessary after a patch is actually applied. In addition, CCM is now able to calculate compliance percentages that include superseded patches.
New Configuration Auditing Policies
Tripwire Configuration Compliance Manager includes a rich library of policies based on standards and benchmarks from NIST, CIS, DISA and Microsoft, as well as policies for specific regulations such as PCI, Sarbanes-Oxley, HIPAA, USGCB and NERC.
CCM version 5.15 adds a range of new policies including:

DISA STIG Red Hat Enterprise Linux 6 V1R1
CIS Cisco Firewall for ASA version 3
CIS Solaris 10 Version 5.1.0
COS Cisco IOS version 3.0.1
CIS IBM DB2 version 2.1.0
CIS VMware ESX Server 4 version 1.1.0
CIS Juniper JUNOS 8/9/10
CIS Windows 8
CIS Windows Server 2012
SOX Windows Server 2008
CIS Solaris 11
CIS IBM AIX 5.3-6.1
CIS MS SQL Server 2008
SOX Windows Server 2012
SOX MSSQL 2008R2
SOX VMWARE 4 v1.1.0
SOX Windows 8
SOX Juniper JUNOS
SOX Solaris 11, AIX 5.3-6.1
Updated policies include:
CIS RHEL5 Version 2.0.0
CIS Windows 7 version 1.2.0
CIS Windows Server 2009 version 1.2.0
DISA STIG Windows Server 2003
DISA STIG Windows Server 2008
DISA STIG RHEL 5
DISA STIG Solaris
DISA STIG IIS7
PCI/FIM policies for AIX, HP-UX, and Solaris
SOX RHEL6 v1.1.0
SOX RHEL5 v2.0.0
SOX Solaris 10 v5.1.0
SOX VMware ESX Server 3 v1.0.0
SOX VMware ESX Server 3.5 v.1.2.0
SOX SUSE
Tripwire Configuration Compliance Manager utilizes a completely agentless architecture, requiring no software installation on monitored endpoints dramatically reduces deployment costs. Agentless configuration auditing is complementary to agent-base auditing because makes it possible to profile every device on the network, delivering the most comprehensive network coverage available.
Configuration Compliance Manager is now part of the Tripwire portfolio of security solutions following their acquisition of nCircle. CCM version 5.15 is available now.
For more information, please visit: http://www.tripwire.com/it-security-software/scm/ccm/.
About Tripwire
Tripwire is a leading global provider of risk-based security and compliance management solutions, enabling enterprises, government agencies and service providers to effectively connect security to their business. Tripwire provides the broadest set of foundational security controls including security configuration management, vulnerability management, file integrity monitoring, log and event management. Tripwire solutions deliver unprecedented visibility, business context and security business intelligence allowing extended enterprises to protect sensitive data from breaches, vulnerabilities, and threats. Learn more at http://www.tripwire.com, get security news, trends and insights at http://www.tripwire.com/state-of-security/ or follow us on Twitter @TripwireInc.