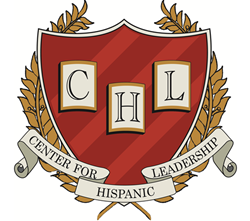 It's clear that the conversation around the need to build a more prominent Hispanic workforce in the healthcare industry is escalating in relevancy.
Irvine, California (PRWEB) September 19, 2013
According to a UCLA study, only five percent of licensed doctors in California are Latino in a state that is nearly 40 percent Hispanic, which demonstrates a severe shortage of primary care physicians who have both the language and cultural connections to care for Hispanic patients. "This disparity contributes to the many tension points that exist between the healthcare industry and the Hispanic community, such as the lack of medical research specifically targeting Hispanics; the absence of healthcare information tailored to their needs; and their disproportionate burden of preventable disease, death, and injury," says CHL Founder/CEO, Glenn Llopis, who also writes for Forbes, the Harvard Business Review, and the Huffington Post. "It's clear that the conversation around the need to build a more prominent Hispanic workforce in the healthcare industry is escalating in relevancy."
As the numbers of Hispanics continue to increase, more Hispanic leaders and role models in all industries are needed, but particularly in healthcare for two major reasons: 1) professional healthcare is not necessarily something Hispanics were raised with or see the value in, and therefore they may not seek it out; and 2) the urgency is greater in this industry because the lack of research and outreach to the community directly affects their health and well-being. According to a recent article in Hispanic Network Magazine, in order for the U.S. to remain globally competitive in science, technology, engineering, and mathematics (STEM), the country will need to train 1 million STEM professionals over the next ten years. Currently, educational institutions are tackling this situation and trying to discern why STEM careers are not drawing more Hispanics and best practices to remedy this issue.
Stephanie Neuvirth, Chief Human Resources and Diversity Officer at City of Hope, which serves Los Angeles, Riverside, Orange and San Bernardino counties, knows this urgent need well. Those counties include nearly 8 million Hispanics (16% of the total U.S. Hispanic population). "Our commitment at City of Hope is to be extremely active in conversations that support the changing demographic in the U.S. We are aware of the increasingly important role ethnicity plays in education, treatment, and cures and the need for more diverse employees - from physicians and researchers, to administrative leaders, dieticians and community outreach workers, and we are making every effort to be proactive with our intentions to welcome diverse populations."
With the goal of building awareness about the opportunities in the healthcare and biomedical professional fields for Hispanics as well as leveraging government, educational, business, and professional organizations as well as community partners throughout the San Gabriel Valley and Los Angeles county, the two-hour thought-leadership event will feature an interactive discussion between a panel of senior leaders in the healthcare industry and attendees. After the conversation, the event will feature a Market Café session in which attendees can discuss specific topics such as educational awareness, recruitment, mentoring, networking, career management, and professional development with subject matter experts, who will be stationed at booths.
Adds Llopis, "CHL, in collaboration with other Los Angeles community leaders and partners, are in a unique position to create the ultimate case study and best practices for building a pipeline of Latino professionals and retaining top talent. This event will be one of the steps in encouraging more Hispanics to enter the healthcare industry to begin to alleviate the shortage and allow the industry to move in a direction where research, treatment and prevention efforts begin to match the needs of this expanding community."
For more information about the December 2nd event, please visit http://www.centerforhispanicleadership.com or contact Marisa Salcines at marisa(at)centerforshipanicleadership(dot)com or call 678-520-6429.
CHL Thought-Leadership Event Details
Monday, December 2, 2013
Time: 6pm-8pm
Registration Opens at 5:15pm
City of Hope Cooper Auditorium
1500 Duarte Road
Duarte, CA 91009
Online registration opens October 7
About CHL Corporate
We build brands from the outside in.
Instead of selling to Hispanic consumers, let them help build your brand and enable them to influence its growth.
We develop Hispanic leaders from the inside out.
By embracing their unique immigrant perspective instead of assimilating so quickly, Hispanic employees are enabled to innovate and lead your business with cultural authenticity.
As the only Hispanic human capital, business development, and marketing consulting firm of its kind, CHL's unique approach is centered on building leaders and building brands by clearly demonstrating how these two facets are interconnected and dependent on each other. To learn more about CHL Corporate, visit us at: http://www.centerforhispanicleadership.com