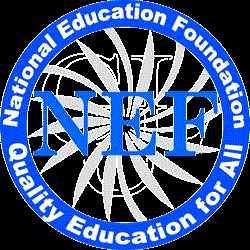 (PRWEB) September 20, 2013
By investing in the integration of technology into the classroom setting NEF's CyberLearning platform provides an innovative method for the integration of STEM (Science, Technology, Engineering and Mathematics) education in the classroom http://www.cyberlearning.org. To accomplish this goal, NEF will give over $1 million in STEM grants for the 2013-2014 school year.
NEF's CyberLearning STEM+ academies, administered by the State University of NY (SUNY) and local universities, offer top-quality personalized courses in STEM, English, Social Studies, SAT/ACT, IT and Business courses mapped to the Common Core Curriculum standards as well as state standards in all 50 states.
In addition to the courses, the grant provides schools funds for teacher stipends, student motivational rewards and teacher training. This match opportunity is available to LEA's and consortiums of schools. Interested parties can get additional information by visiting http://www.cyberlearning.org or call NEF at 703-823-9999.
This national initiative creates effective STEM partnerships among schools, universities and businesses just as President Obama exhorted in the State of the Union address in January, 2013.
NEF Chairman, Dr. Appu Kuttan states, "America is ranked 25th out of 35 countries in math and science. To compete in the global economy, our students need better STEM+ skills. Our initiative is aimed at preparing our students better for college and STEM-related jobs, while helping to improve worker productivity in our businesses."
This initiative is a win-win-win partnership—schools and students are the biggest winners; businesses save on annual training costs, and receive enormous CSR (Corporate Social Responsibility) and PR credits; universities get an opportunity to help schools and communities.
For more information, visit http://www.cyberlearning.org, or call NEF at 703-823-9999.
About NEF
The National Education Foundation (NEF) is the national non-profit leader in bridging the academic and job skills divides by providing world-class education in STEM (Science, Technology, Engineering, Math), English, test prep, digital literacy, IT, business and management to millions of disadvantaged students and adults. See http://www.cyberlearning.org.