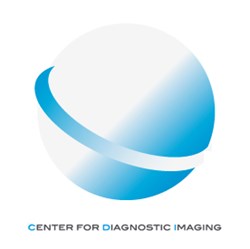 Miami, FL (PRWEB) September 24, 2013
Advances in modern medicine are providing new cures and preventative measures for serious illnesses and diseases on a daily basis. It is sometimes difficult to think of the number of lives that have been lost in the past that could have been saved with the procedures and medication that are available today, especially for people who have recently lost loved ones. But this is a natural part of evolution and progress. Hundreds of years ago, people were dying of simple infections that are now cured by the most basic treatments. Now medicine has gone one step further. These days, plenty of emphasis is placed on detecting a person's risk of disease. By investigating exactly what is going on inside the body, physicians can now give a patient a good indication of whether they are at high risk from certain types of life-threatening diseases. With this information, measures can be taken to lessen the likelihood of these diseases developing. Individuals searching for services such as breast ultrasound in Miami will often discover CDI Miami, and through further research become aware of the full range of diagnostic imagine services.
CDI, the Center for Diagnostic Imaging, one of the top diagnostic facilities offering 3D mammography in Miami, announces new procedures that can predict disease risk, and thus put focus on prevention rather than cure. The Full Body Scan that is offered by CDI can detect some of the major diseases, such as cancer, diabetes, and heart disease. People with a family history of these illnesses are strongly advised to take advantage of this sophisticated predictive procedure that is designed to look for for signs that they may also be susceptible to life-threatening diseases. With the information provided by the scan, expert physicians can predict to what extent a person is at risk from these diseases. This is done at such an early stage that the individual has time to make lifestyle changes. This gives a person the best chance of avoiding developing the disease. If a few simple changes can be made in order to avoid developing cancer or heart disease, it is hard to imagine a person would not make them. It is important to note that the Full Body Scan should be used in conjunction with, and not as a substitute for, the more specific tests that screen for ovarian, breast, and prostate cancer. CDI Miami is a top choice for people looking for CT scan in Miami. The center has the latest equipment for digital medical imaging, as well as expert technicians and medical staff.
About CDI Miami: CDI Miami, the Center for Diagnostic Imaging, is often the number one choice for people searching for MRA and MRI in Miami. There are convenient locations in South Florida at Aventura, North Miami Beach, and South Dade. For more information and to book a consultation, call toll free on 800-371-0002 or visit cdimiami.com.