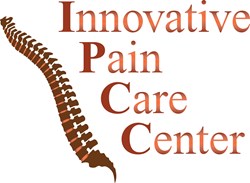 Innovative Pain now offers over ten effective nonoperative treatments for spinal stenosis with over a 90% success rate!
Las Vegas, NV (PRWEB) September 30, 2013
The top Las Vegas pain management clinic, Innovative Pain Care, is now offering over ten effective spinal stenosis treatments. The treatments are individualized to patients and include either medication management or interventional procedures. Over 50 insurance plans are accepted, and the treatment is administered by Double Board Certified Las Vegas pain management doctors. For more information and scheduling call (702) 323-0553.
Spinal Stenosis affects tens of millions of Americans, and causes significant hip and leg pain and is often associated with low back pain as well due to spinal arthritis. The Award Winning Las Vegas pain doctors at Innovative Pain effectively treat these painful issues over 90% of the time with multiple options.
Medication management options for spinal stenosis pain include anti-inflammatories along with neurogenic medications such as Neurontin. Narcotics are sometimes used for short term exacerbations. Injection options include multiple different types of epidural injections, facet or medial branch blocks for spinal arthritis, or radiofrequency ablation for long term back pain relief.
The vast majority of the time, surgery is able to be avoided with the individualized treatments. Over 50 insurance plans are accepted at both locations for Innovative Pain, with one pain clinic in Las Vegas and the other providing pain management Henderson NV trusts. For more information and scheduling to receive pain relief for spinal stenosis and arthritis, call (702) 323-0553.