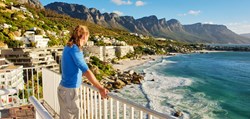 These outstanding deals save travelers thousands of dollars on premium airfare.
Los Angeles, CA (PRWEB) September 23, 2013
I Fly First Class, the leading luxury travel service, now offers deep discounts on first class tickets, business class seats and last minute first class fares aboard the acclaimed All Nippon Airways (ANA). These outstanding deals save travelers thousands of dollars on premium airfare while providing access to some of the most luxurious travel accommodations currently available.
ANA Presents Refreshing Amenities At The Airport
Operating one of the world's top 10 first class lounges, ANA's exclusive airport facilities are beautifully appointed and exquisitely equipped. ANA Lounges, in Japan and around the world, beckon ANA first and business class passengers to peaceful airport retreats where every comfort is provided. Travelers dine on fresh, in-season meals; relax in plush arm chairs; rejuvenate in massage chairs; work efficiently at Internet connection sites and refresh in private shower suites. With I Fly First Class' new ANA deals, these on-the-ground services are just the beginning of an affordable, sumptuous travel experience.
ANA Presents World-class First Class Seats
Savvy travelers at SkyTrax voted ANA's first class cabins as the second best in the world at the 2013 World Airline Awards, and it's easy to understand the appeal. Ultra-private seats are enveloped by individual seating shells or cubicles, creating reclusive retreats for travelers. The seats themselves are just as splendid, with over-size dimensions, supple upholstery and the ability to convert to a flat bed. Seat pods are fitted with large dining trays, power ports, large-screen monitors, international telephones and ample storage areas. Scheduled meals of fresh gourmet cuisine are supplemented with light meals presented throughout the flight so that travelers are always satisfied. Movies, music and games are loaded onto personal on-demand entertainment systems available at each seat. Those who prefer to pass the flight time sleeping are equally pampered with a feather mattress, fluffy pillows, fresh pajamas and Ginza Cosmetics skincare products.
Passengers Appreciate the Spacious Business Class Seats
Variety is the spice of flight with ANA's many business class seating configurations. Newer business class seats are set within private shells, offering the ultimate in privacy and security. Large sliding trays, power ports and ample storage areas make working in-flight convenient, while large touch-screen monitors give travelers access to plentiful entertainment. Culinary delights are bountiful, including Pierre Hermé Paris desserts on routes to Asia. Seats recline to a fully horizontal position for comfortable sleeping, enhanced by refreshing sleeping accessories, slippers, aroma cards and deluxe amenity kits.
All Nippon Airlines: Japan's Best to the World
Earning the No. 4 spot as the world's best airline at the 2013 World Airline Awards, ANA is known for its outstanding accommodations and service. Based in Tokyo, ANA flies more than 47 million passengers annually to 81 domestic and international destinations. The air carriers was named the 2012 Airline of the Year by Air Transport World.
Savvy travelers can take advantage of I Fly First Class' extraordinary deals on ANA first class tickets, business class seats and last minute first class fares for a limited time only.
Julia Graft, PR Manager
http://www.iflyfirstclass.com